Audo NNDW Cups Set of 2
Introducing Menus popular tableware in an intriguing new finish. In 2010, MENU and Norm Architects joined forces with the Copenhagen restaurant Höst to create a dinnerware line with Scandinavian sensibilities. The result was the New Norm Dinnerware Collection, an ever-evolving series with a true Nordic feel. Now updated with a dark finish, the hand glazed ceramic plates, bowls and cups in a range of sizes work beautifully together or alone. Isostatically pressed to produce restaurant level durability, they are suited to both everyday use as well as more formal dining.
The Espresso size is perfect for your morning shot, while the 3.5 Inch Cup holds 3.5oz and is great for a small cup of coffee.

Dimensions:
Espresso: 2.3'' H x 2.5''W x 2.5''L / Weight: 0.4 lbs

3.5 Inch: 3.2'' H x 3.5''W x 3.5''L / Weight: 0.6 lbs
Material:
Porcelain
About The Designer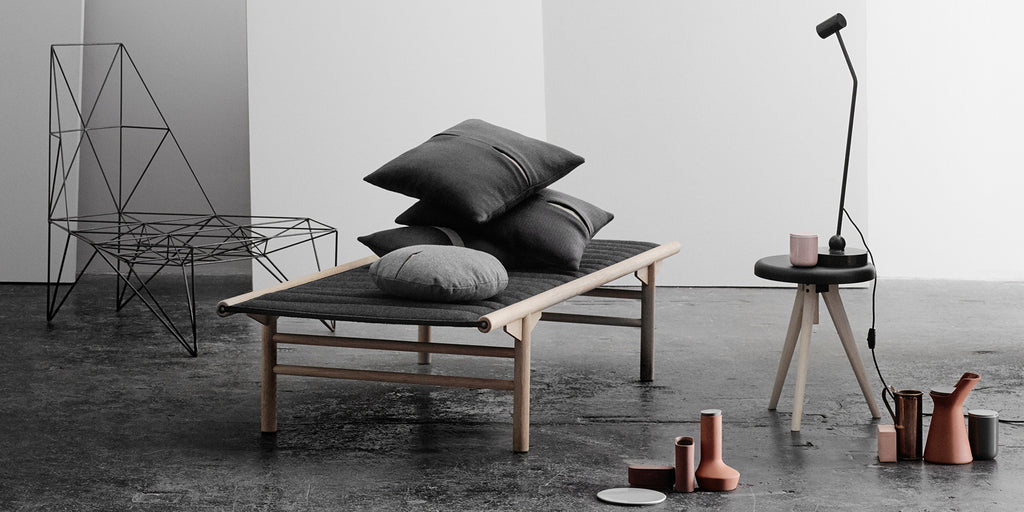 Obsessed with clever solutions for modern living, Menu strives to create timeless objects of both beauty and function. Based in Denmark, Menu works with top designers and local craftspeople the world over, to create the best modern design while preserving traditional skills.
"We want to make the world better, less complicated, a little bit nicer to wake up to." – Menu