Ferm Living Kelim Rug - Triangles
Our Kelim Rugs from Ferm Living are all hand made and each piece is therefore unique, as there might be slight differences in the weaving. The weaving technique is 'Punja' loom, which is a traditional manual loom and one of the oldest weaving techniques. Also, the wool yarn is hand dyed so some shade variation will occur due to nature of wool and dyeing.
Patterned with graphic forms in a restrained colour palette, this kelim rug has multiple uses. Hang from the wall as a decorative element in a room, throw over the back of your sofa or place on the floor in your chosen room.
Details
Made of 80% Wool / 20% Cotton


Dimensions
Small - W 31.5" x L 55" (80 x 140 cm)
Medium - W 55" x L 79" (140 x 200 cm)
Large - W 63" x L 98.5" (160 X 200 cm)
Runner - W 27.6" x L 70.9" (70 x 180 cm)
Special order item: Please allow 2-4 weeks from time of purchase. Please contact our store for availability and lead times.
About The Designer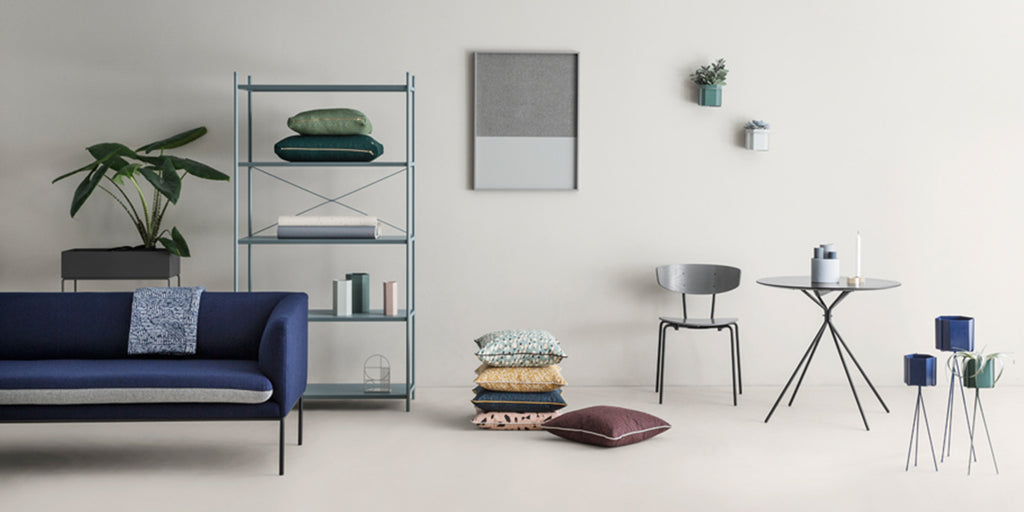 Danish brand, Ferm Living designs and manufactures a wide range of graphic lifestyle products, consisting of wallpapers, bedding, housewares and tea towels. At Ferm Living, the focal point centers on modern design made of the highest quality.
Ferm Living originated from a graphic design agency in Aarhus, Denmark, founded by Trine Andersen. Trine, now the Creative Director, has an eye for taking things like retro and vintage design and elements from nature, and reinterpreting them in a way that breathes clean, modern perspective into the designs.