Audo Nimbus Mirror
Looking to the way in which a picture or a painting is framed, the Copenhagen-based design studio Krøyer-Sætter-Lassen investigated how an entire frame could surround a mirror without detracting from the beauty and reflection of the glass. The result is Nimbus, a refreshingly simple mirror in brass and light-reflecting glass which defines a space with its soothing and sophisticated shape. A mirror isn't merely purely functional: since ancient times, they have reflected the style of a period—framed by ornate Baroque flourishes or Gothic arches and the simple lines of the Bauhaus movement. MENU's latest iteration takes the fundamentals of the mirror into the modern age, yet with a mythological twist, referenced in its name: in Greek mythology Nimbus was a shining cloud or corona that of ten surrounded a deity when on Earth. Design studio Krøyer-Sætter-Lassen looked to the way in which a painting or picture is framed to change the overall expression of the artwork. Encompassed by a halo-like bronzed brass ring, held in place by decorative screws, the mirror adds to the sense of light and space in a room.
Special order item: Please allow 4-6 weeks from time of purchase. Please contact our store for availability and lead times.
Rectangular measures H: 62.4" x W: 21" x L: 0.9" 
Large Round measures Dia: 43" x D: 0.8" 
Small Round measures: Dia: 24" x D: 0.8"
About The Designer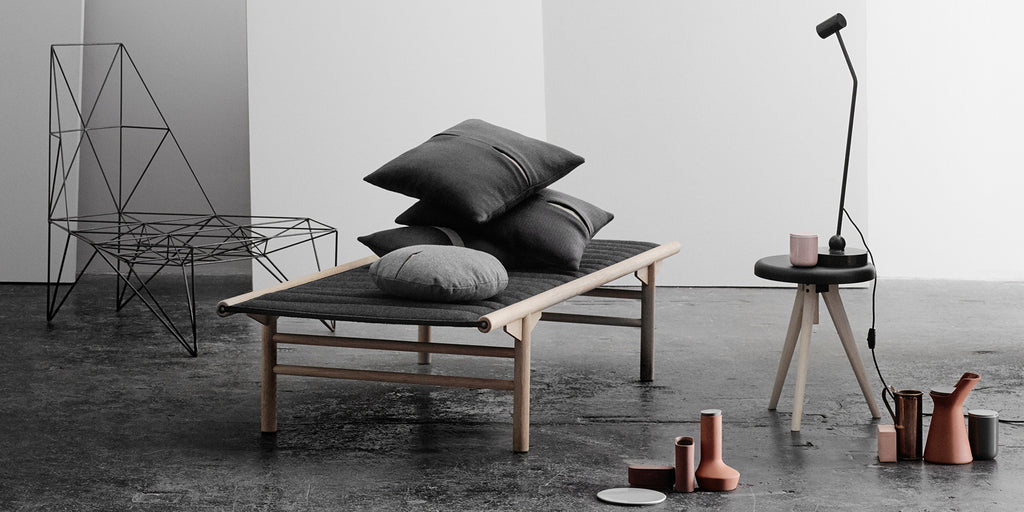 Obsessed with clever solutions for modern living, Menu strives to create timeless objects of both beauty and function. Based in Denmark, Menu works with top designers and local craftspeople the world over, to create the best modern design while preserving traditional skills.
"We want to make the world better, less complicated, a little bit nicer to wake up to." – Menu