Stelton Lucie Hurricane Oil Lamp
The combination of the characteristic colors and the simple shape of the glass, makes the Lucie hurricane synonymous with a modern decor. The flame dancing behind the glass creates a beautiful and pleasant light in the room. Lucie is made from glass in different, beautiful colors, with inspiration from the nature that surrounds us; 'amber' as the gem that has lain in the sea for thousands of years, 'azure' as the deep blue color of the sea, and' smoke 'as the smoke from a recently extinguished bonfire. Lucie can be used both outdoors and indoors and has a simple and aesthetic expression, where color and simple function are allowed to be at the center. The light source for Lucie hurricane is 100% vegetable oil candles.

*One oil candle included in each purchase of the Lucie Lamp


Care Instruction : Clean with a dry cloth
Dimensions: 4.13" x 6.49"
About The Designer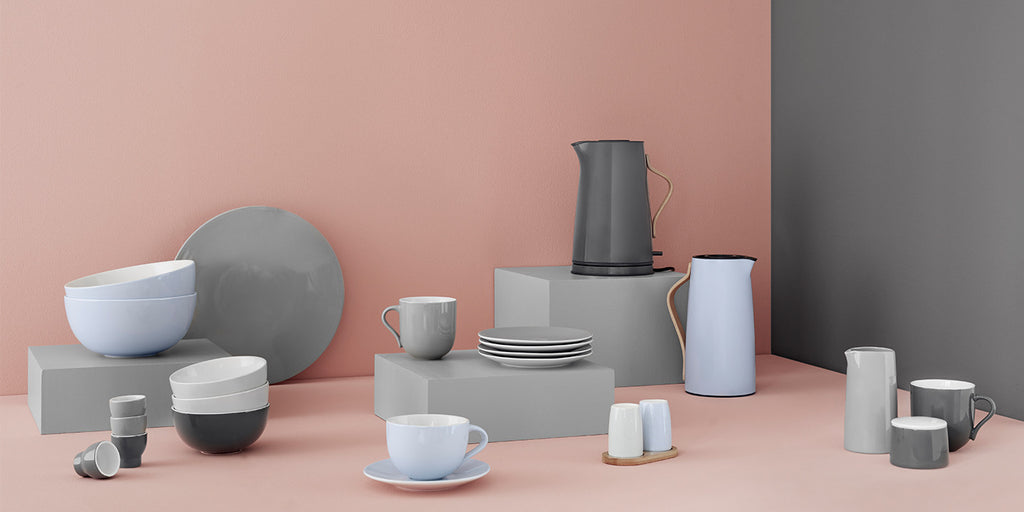 Stelton was founded in 1960 and the foundation for future success was laid in 1964 when Peter Holmblad, Stelton's managing director, established collaboration with the leading Danish architect and designer Arne Jacobsen. The result, the now famous Cylinda-Line tableware range, was launched in 1967.
Cylinda-Line immediately attracted considerable attention because of its serene and functional design. In 1971, the company brought on designer Erik Magnussen. His first creation for Stelton, the stainless steel vacuum jug with a unique rocker stopper, was introduced in 1977 – the best-selling product to date for the company.
Rooted in Scandinavian design tradition, the company seeks to continue its' position as a leading design house with the most innovative, trend-setting design.