Playforever Midi Car
Playforever toy cars embody classic constructs with contemporary design. The thick moldings give the car weight and quality parts give it gloss. Designed with no removable parts, it is safe for play and hardy enough for tough kids. Since 2005, Playforever of London has been designing a range of timeless and elegant toys.
Details
Dimensions: Midi - L 8"
Ages 3+
Numbers on cars may vary
About The Designer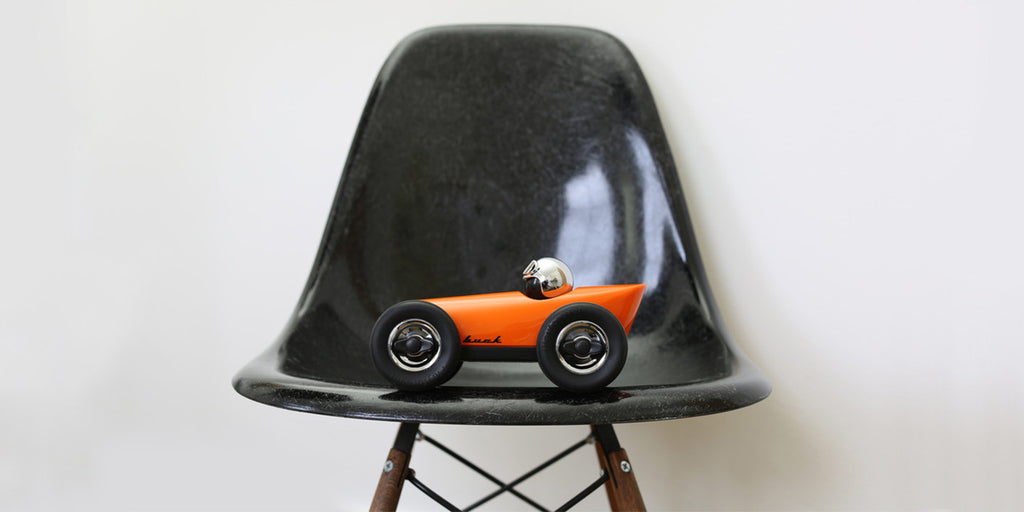 With decades of studying automotive styling cues and figuring out how cars are put together, Julian Meagher hones his years of auto knowledge and research into a coherent series of vehicles that include the Classics, Midi's, Mini's and Mavericks. The designs are an eclectic mix of art, fashion, traditional product design, modernism and of course car styling. Playforever uses the best materials available so the surfaces are flawless and the products are unrivaled. The aim is to create virtually indestructible art-toys that last a lifetime. Several levels of inspection occur to ensure quality and EN71 and CPSIA compliancy worldwide. The result is a timeless product that will look just as well on a shelf as it will on the floor.