Ferm Living Momento Stones (Set of 2)
Recollecting the look and feel of melting ice, the Momento Glass Stones are beautifully versatile design objects. Each glass stone has a unique, liquid form due to the production process. Whether you use it as a small decorative tray or let it adorn your bathroom shelf, the glass stones will make a subtle statement in your interior.
Details:
Dimensions: 4.33" x 0.98"
Materials: Spin shaped solid glass
Please note: 

Variation in shape on both sides may occur due to the production technique. 
About The Designer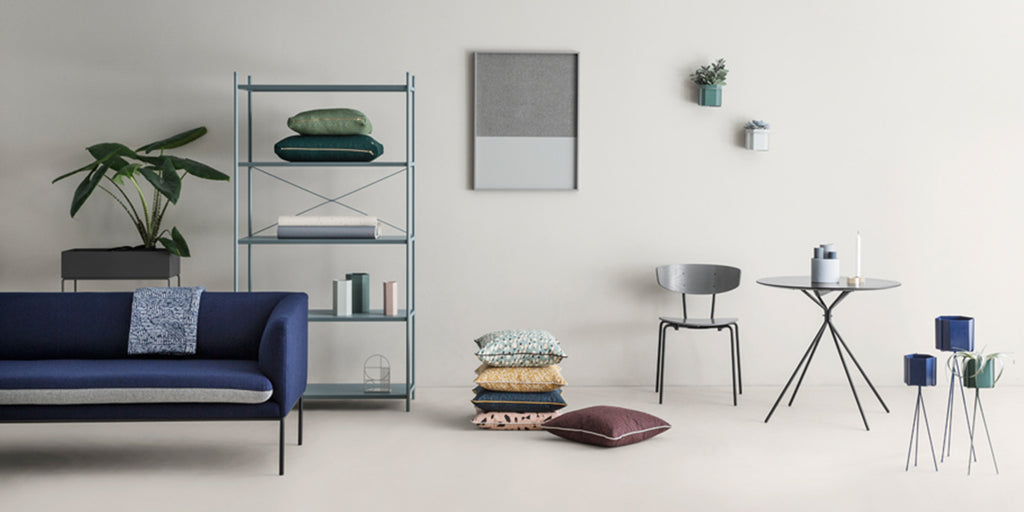 Danish brand, Ferm Living designs and manufactures a wide range of graphic lifestyle products, consisting of wallpapers, bedding, housewares and tea towels. At Ferm Living, the focal point centers on modern design made of the highest quality.
Ferm Living originated from a graphic design agency in Aarhus, Denmark, founded by Trine Andersen. Trine, now the Creative Director, has an eye for taking things like retro and vintage design and elements from nature, and reinterpreting them in a way that breathes clean, modern perspective into the designs.