Ferm Living Port Fireplace Tools
Inspired by jewelry, this set of tools by Ferm Living brings out the best of your fireplace. With organic shapes and delicate lines, the powder coated steel ensemble helps you tend to the fire in style. Merging functionality and aesthetics the set lightens up the area around your hearth or fireplace. The set includes a stoker, spade, a broom, and the stand. Available in black and brass.
Special order item: Please allow 2-4 weeks from time of purchase. Please contact our store for availability and lead times.
Material: Powder coated stainless steel
W: 15.3" x H: 21.6" x D: 9.5"
About The Designer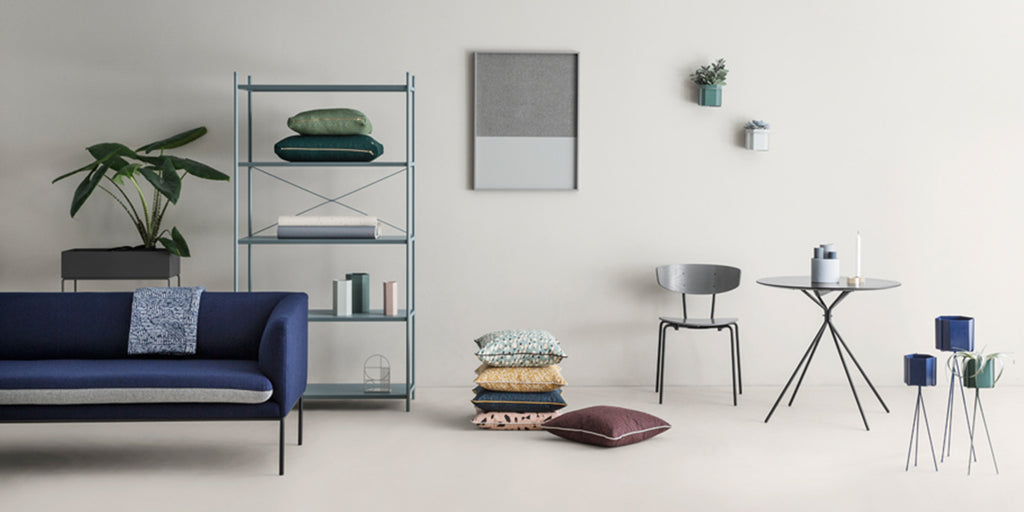 Danish brand, Ferm Living designs and manufactures a wide range of graphic lifestyle products, consisting of wallpapers, bedding, housewares and tea towels. At Ferm Living, the focal point centers on modern design made of the highest quality.
Ferm Living originated from a graphic design agency in Aarhus, Denmark, founded by Trine Andersen. Trine, now the Creative Director, has an eye for taking things like retro and vintage design and elements from nature, and reinterpreting them in a way that breathes clean, modern perspective into the designs.