Normann Copenhagen Liquor Glasses
The Liqueur Glass is an exclusive glass that breaks with the classical convention of design besides being a beautiful combination of function and pure pleasure. It is a glass constructed with consideration to its content's aroma, temperature and volume. The shape of the glass increases the intimate experience of drinking liqueur by accentuating the deep color and movement of the liquid.
Place the Liqueur Glass on your table, and enjoy how it gently turns, exposing the fine aroma of your favorite liqueur.
Details
Set of 2.
Dishwasher safe but we would recommend that you wash the Liqueur Glass by hand.
About The Designer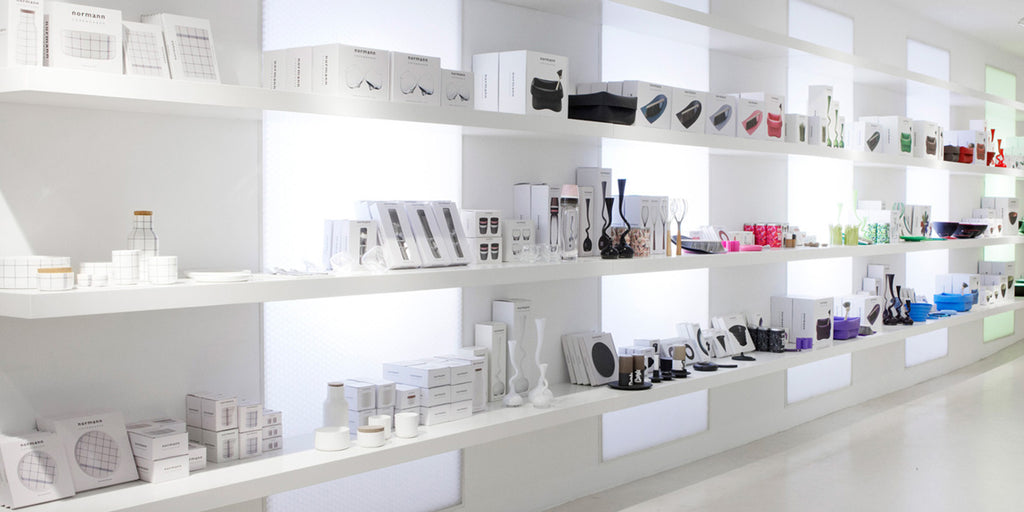 Normann Copenhagen is a Danish design firm that produces innovative and high quality design products in cooperation with world-renowned designers. The brand believes in creating original, bold and eye-catching products in a simple and contemporary design that withstands the test of time. The goal, in other words, is to challenge conventional thinking and make the ordinary extraordinary through great and innovative design. Their range consists of versatile furniture, sculptural lighting and clever accessories.