Normann Copenhagen Step Vase
The shapes of the Step vases have been build up– step by step – from horizontal layers, which come together to give the vases their gorgeous surface texture and dazzling appearance. Soft and flowing silhouettes provide contrast to the pattern's straight lines, creating balance in the design. As the vases are not completely circular, the nature of each vase is in constant flux, all depending on your angle of view.

Choose between a tall vase in clear glass, a mid-sized version in steel blue and a smaller edition in brown. The neck of the vase gets longer with each model, giving each size its own character and making them all suited to different kinds of flowers and bouquets.
Material: Molded fully colored glass
Blue: H 9" x L 9" x D 6.7" x Ø 4.5"
Clear: H 12.2" x L 7.8" x D 5.5" x Ø 2.3"
Brown: H 6.3" x L 8.6" x D 7.6" x Ø 6.5"
About The Designer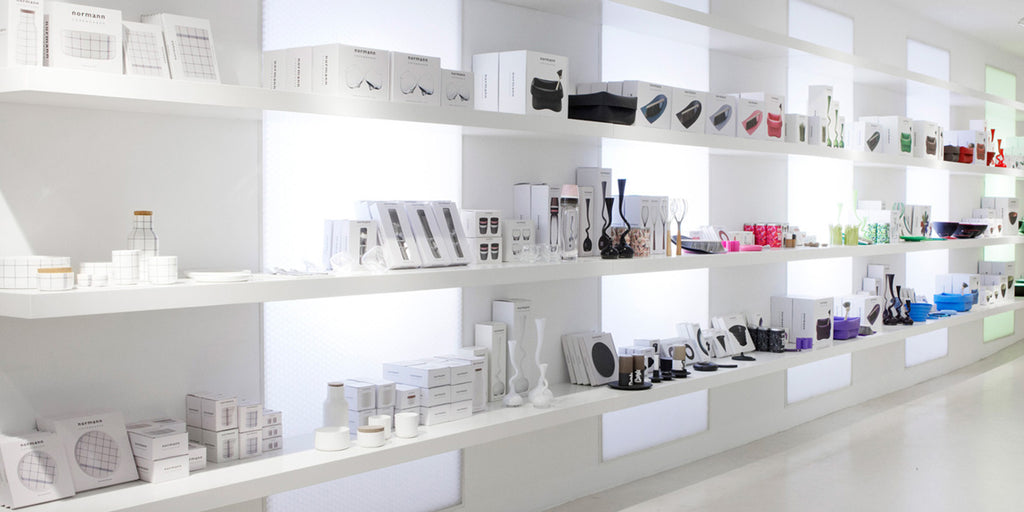 Normann Copenhagen is a Danish design firm that produces innovative and high quality design products in cooperation with world-renowned designers. The brand believes in creating original, bold and eye-catching products in a simple and contemporary design that withstands the test of time. The goal, in other words, is to challenge conventional thinking and make the ordinary extraordinary through great and innovative design. Their range consists of versatile furniture, sculptural lighting and clever accessories.