Normann Copenhagen Tide Vase
The raw nature of the Danish North Sea, with its strong winds and currents, has served as inspiration for the Tide vase.
Its dynamic shape mimics the movement of waves while its grooved surface resembles ripples in the sand, creating a semi-transparent effect.
Small: 4.7" h x 4.3" w x 3.2" d (12x11x8cm)
Medium: 7.1" h x 6.3" w x 4.5" d (18x16x11.5cm)
Large: 11" h x 8.3" w x 4.7" d (28x21x12cm)
Made of mouth-blown glass with a painted surface.
About The Designer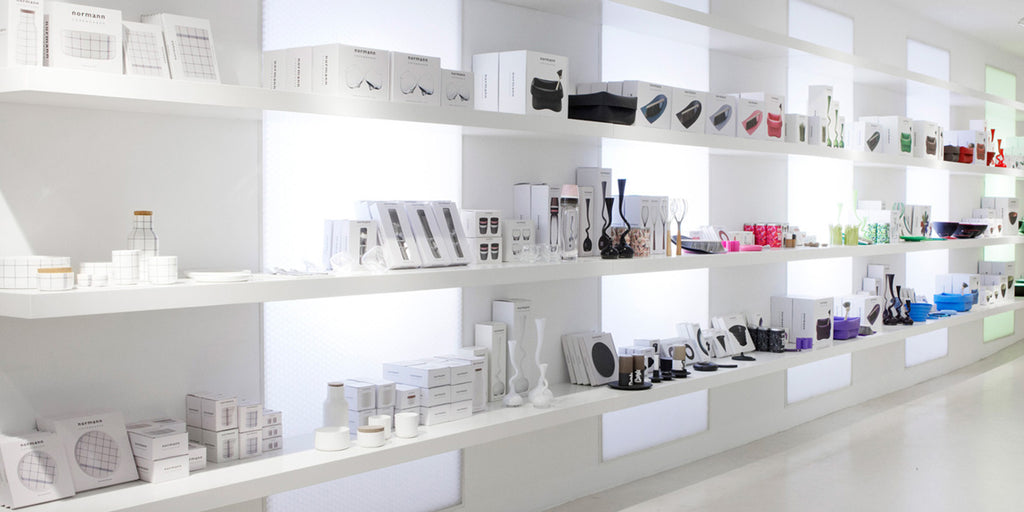 Normann Copenhagen is a Danish design firm that produces innovative and high quality design products in cooperation with world-renowned designers. The brand believes in creating original, bold and eye-catching products in a simple and contemporary design that withstands the test of time. The goal, in other words, is to challenge conventional thinking and make the ordinary extraordinary through great and innovative design. Their range consists of versatile furniture, sculptural lighting and clever accessories.