Playforever Viglietta Car
Speeding through the hills of Tuscany, warm breeze on the open roads lined with lush vineyards and silver olive groves, our Viglietta racing car personifies freedom and liberty: memories of carefree summer days and wild abandonment. Just like Malibu, Viglietta is slightly smaller than the rest of our collection, but every bit as eye-catching.
With a smooth, curved shape and sleek Italian styling, Viglietta is so much more than just a toy car – it is an object of beauty that can make memories; memories to be shared for generations to come.
About The Designer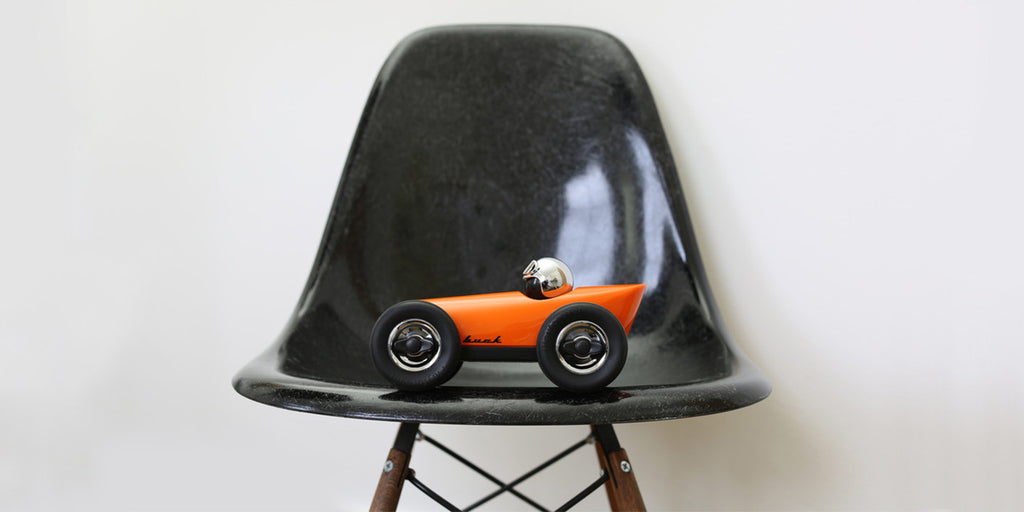 With decades of studying automotive styling cues and figuring out how cars are put together, Julian Meagher hones his years of auto knowledge and research into a coherent series of vehicles that include the Classics, Midi's, Mini's and Mavericks. The designs are an eclectic mix of art, fashion, traditional product design, modernism and of course car styling. Playforever uses the best materials available so the surfaces are flawless and the products are unrivaled. The aim is to create virtually indestructible art-toys that last a lifetime. Several levels of inspection occur to ensure quality and EN71 and CPSIA compliancy worldwide. The result is a timeless product that will look just as well on a shelf as it will on the floor.