Skandinavisk Hand & Body Lotion
Moisturising hand lotion made in Denmark with natural extracts, designed to nourish and protect exposed skin. 98% ingredients of natural origin. No parabens. No artificial colours. No animal testing. No animal products. Vegan friendly.
Ro: 300 ml / 10.1 fl oz
Fjord & Oy: 450 ml / 15.21 fl oz
We are currently transitioning to new packaging, the item you receive may differ from photos. Please contact our store for more information.
RO, Scandinavian for 'tranquility'. With extract of Nordic cottongrass (Eriophorum Spissum), which grows wild in the Arctic tundra, subarctic and temperate North and is used to nourish and moisturize the skin.
LEMPI, Old Finnish for 'love'. With Peony (Paeonia Officinalis), a flower extract which is a popular temperate garden plant with large, fragrant flowers in spring and summer, and is considered to help reduce wrinkles.
FJORD, Carved from glaciers. With extract of Norwegian angelica (Angelica Archangelica), a biennial herb that thrives in the Nordic region with a unique aromatic scent unusually contained in the flower, stem and root and helps smooth the skin.
OY, Norwegian for 'island'. Hundreds of thousands of uninhabited islands glitter like stars upon the lakes and seas of Scandinavia, inviting explorers to pull up and rest a while.
About The Designer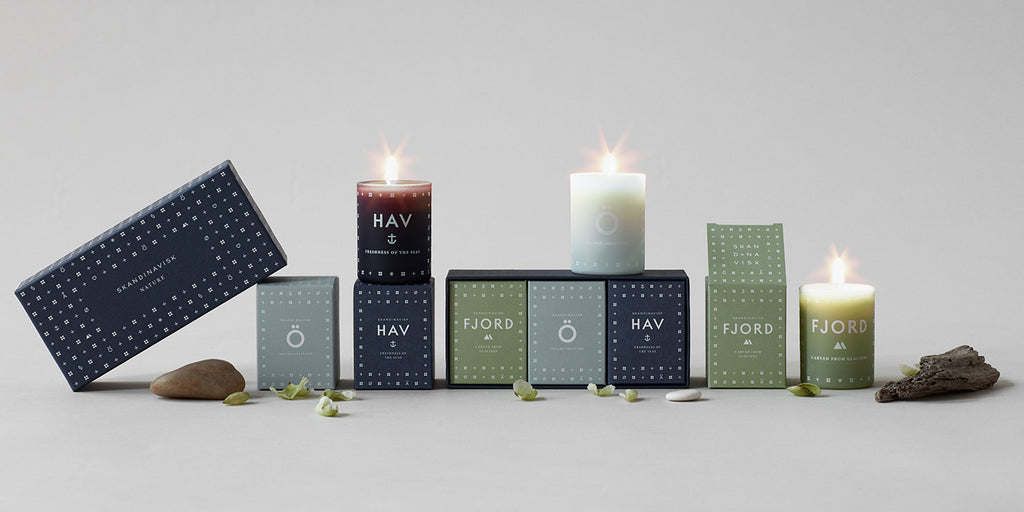 The essence of the Scandinavian way of life is found in life's small moments; the cycle ride to work, the joy of endless summer days, the raw nature and the priority of family over career.
"And we believe the absolute essence of Scandinavian lifestyle is right here - in the colour, scent, light and warmth of a flickering candle flame and a glow that not only burrows deep through the wax, but one which nourishes the soul too." After all, Scandinavians use more candles than any other nation in the world. They use them morning, noon and night, twelve months a year. Because they know that a candle makes any moment softer, more informal, and a bit cozier.