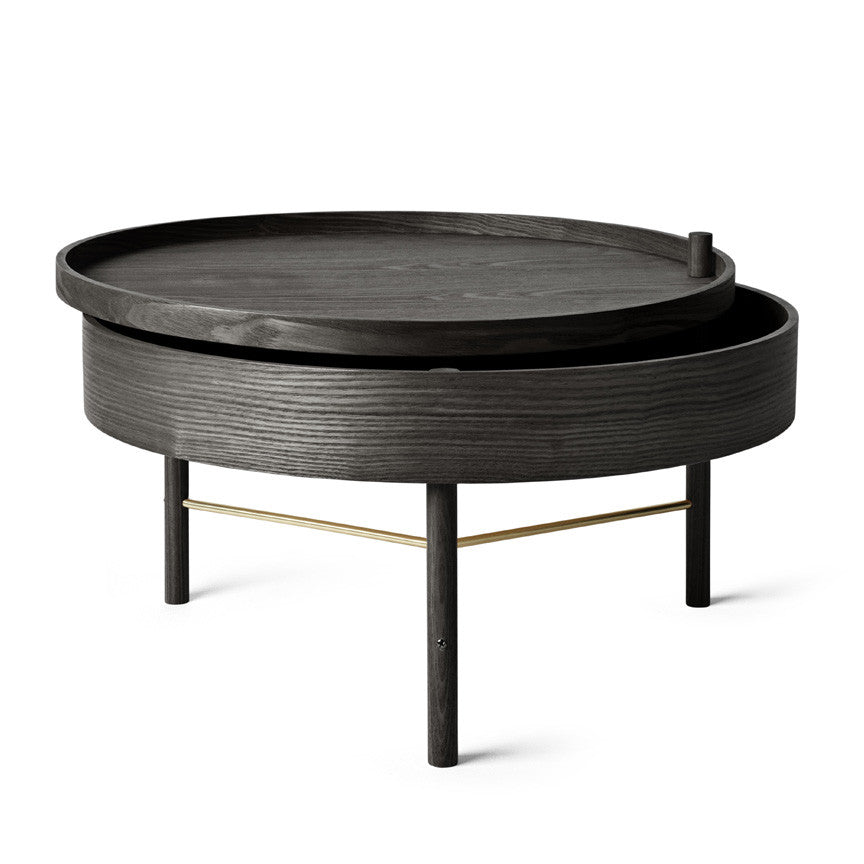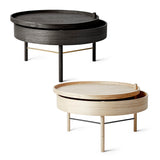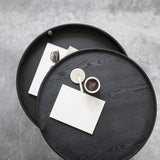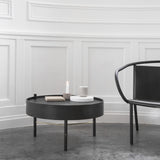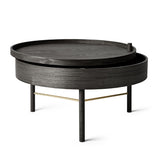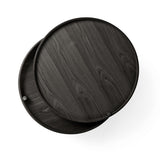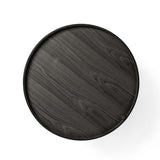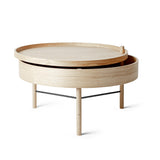 Audo Turning Table
German designer Theresa Arns for MENU set out to design a simple side table with built-in storage space for magazines, remotes, extra chargers, gum and chocolate, or whatever you need at hand in the living room. The design is elegant, distinct, and very welcoming. You're drawn to see and feel how it works when you're near it.
Theresa Arns explains, "I was looking for an unpretentious but elegant way to open the storage container under the top plate and got the idea to open the lid by rotating it around one of the legs. The metal sticks help stabilize the construction and complements the expression of the wooden table."
Due to its size and storage function Turning Table works great at home – by the couch in the living room or as a bedside table for books, magazines or tissues. It will also suit lobbies, relaxed meeting rooms, waiting areas, cafes or restaurants.
Details
Made of:
Dark - Stained Black Ash and Brass
Light - Light Oak
Dimensions: H 14.1" x Ø 25.6"
Special order item: Please allow 2-4 weeks from time of purchase. Please contact our store for availability and lead times.
About The Designer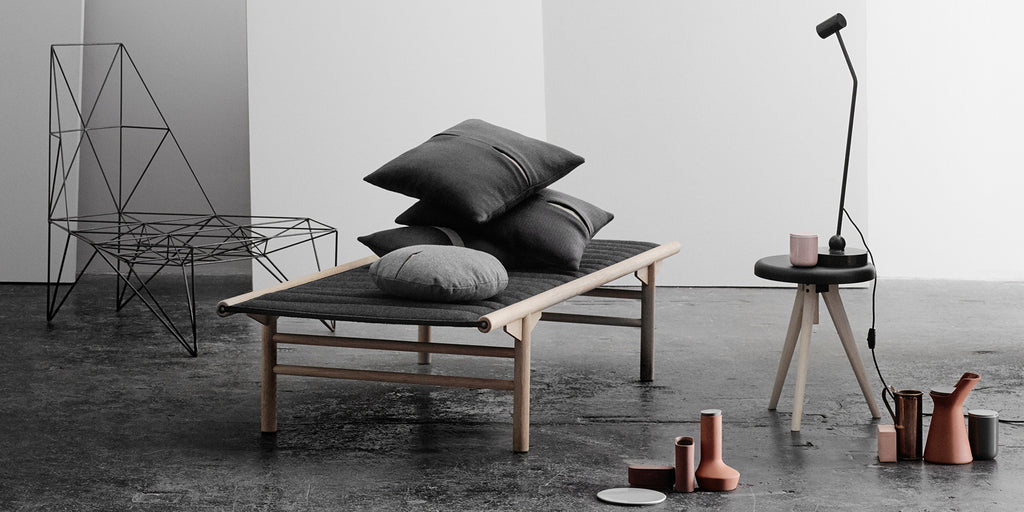 Obsessed with clever solutions for modern living, Menu strives to create timeless objects of both beauty and function. Based in Denmark, Menu works with top designers and local craftspeople the world over, to create the best modern design while preserving traditional skills.
"We want to make the world better, less complicated, a little bit nicer to wake up to." – Menu