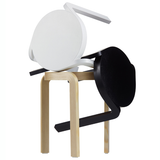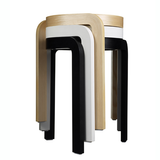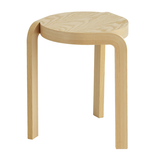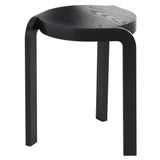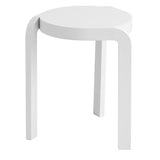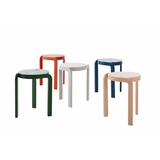 Swedese Spin Stools
The 'Spin Stool' by Swedish designer Staffan Holm for Swedese was acknowledged with the 'Furniture of the Year' Award by Swedish magazine Sköna Hem in 2011.  When stacked, the design staggers the alignment of the seat's legs, resulting in a graphic display. The Spin Stackable Stools epitomise classic Swedish design with clean lines, impeccable form and functionality. Spin's beauty is not only viewed when alone but also when stacked, the strategically placed legs interlock for a safe fit. Stacked high they transform into a sculptural masterpiece with the arched legs falling into a layered composition. When assembled with alternating colors, Spin comes into it's own. Unlike any other, Spin's strength is its simplicity and uniquely shaped legs which emerge from the rounded seat. Its compact stacking system make it perfect for any environment and usage.
Details
Designer: Staffan Holm
Made of laminated Ash wood veneer.

Dimensions: Ø 12.6" x H 17.3" (32 x 44cm)
Special order item: This piece is custom built and will typically ship between 8-12 weeks. Please contact our store for details.
Furniture orders require a 50% deposit. Remaining balance will be charged upon arrival.
About The Designer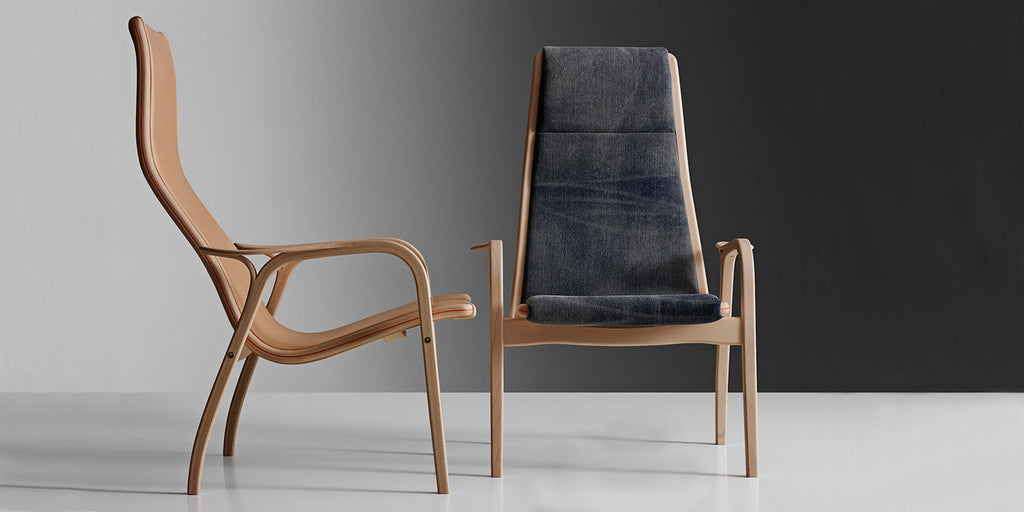 Swedese is a classic Swedish furniture producer with a strong anchor in both public and domestic domain. Swedese's ideals are the same today as they have been for the better part of a century: to create beautiful furniture for the future, which builds on the foundation of Scandinavian modern tradition, designed by forward-thinking designers who share in the timeless ideals of architecture.
Swedese was founded in 1945 by two brothers, Yngve and Jerker Ekström, and is headquartered in Småland, Sweden.
Many modernist architects were universal designers with not only a clear understanding of designing buildings, but also their interiors. Swedese's founder, Yngve Ekström, was no exception. Together with names including Alvar Aalto, Bruno Mathsson, Arne Jacobsen and Poul Kjæholm, Yngve was at the core of a generation of designers who made the "Scandinavian Modern" design concept famous throughout the world. With a keen eye, he designed Swedese's furniture, the head office building, logo, catalogues and personalized the Christmas cards – he had his hand on every work, and his legend lives on in the Swedese brand.
The most well known design of Yngve Ekström's extensive portfolio is the Lamino armchair from 1956, which is still manufactured and sold all over the world. In 1999 the Lamino was voted the Twentieth Century's Best Swedish Furniture Design by the Swedish interior design magazine Sköna Hem.