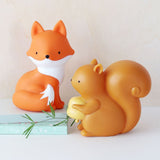 A Little Lovely Little Lights
The little light gives a soft glow, making it perfect for children who don't like to sleep in the dark. Because of the environmentally friendly LED light, the material does not get hot and can be used safely by children. The light is made of BPA, phthalate and lead-free PVC and has an optional timer function that can be set so that the light turns off automatically after 15 minutes. 

Dimensions
Fairy: 3.7" x 5.2" x 3.3"
Fox / Arctic Fox: 4.1" x 6" x 3.3"
Sleeping cloud: 5.7" x 2.1" x 5.3"
Tiger / Leopard / White Tiger: 3.8" x 5.5" x 3.4"
Owl: 4.6" x 4.5" x 3.4"
Moon: 6.1" x 3.5" x 5.1"
Squirrel: 5.1" x 4.9" x 3.1"
Star: 5.7" x 2.1" x 5.3"
Polar Bear: 4.25" x  4.7" x 4.3"
Mouse: 3.1" x 5.2" x 2.7"
Mushroom: 3.8" x 5.5" x 3.4"
Astronaut:  3.25" x 5.1" x 3"

Unicorn: 3.3" x 4.9" x 3.9"
Details
Material: BPA, phthalate and lead-free PVC
3 lighting options: off, on or timer (15 minutes)
Operates on three LR44 batteries (included)* and gives 20 burning hours of light
*Can also be used with a 5 volt adapter, sold separately
About The Designer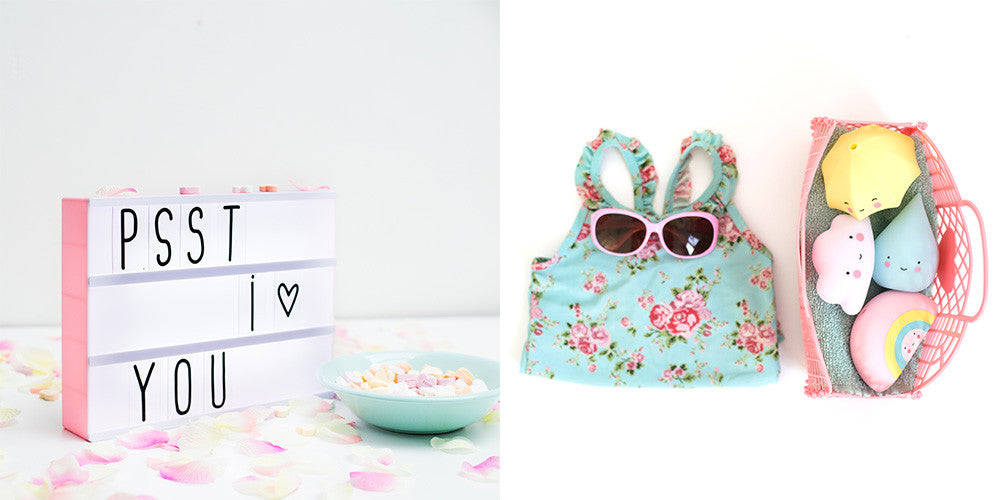 Founders and designers Judith de Ruijter and Nikki Hateley (moms of 7 kids combined) started their Little Lovely adventure in 2014 from a shared passion: transforming ordinary everyday home and kids room decorations into unique pieces with a personal and creative touch. Every Little Lovely product aims for a sense of fun and happiness. This philosophy has led to a unique brand which is committed to designing affordable products that deliver the WOW factor - making everyday life just a little bit more lovely.