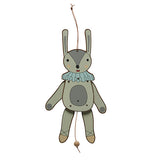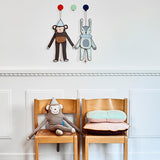 OYOY Jumping Jack Miss Rabbit
Jumping Jack has a new friend!  Meet Miss Rabbit, with her rosy cheeks and ballerina shoes.  Brought to you from Danish brand OYOY.
Details
Made from MDP
Measures 14.5 inches (37 cm)
About The Designer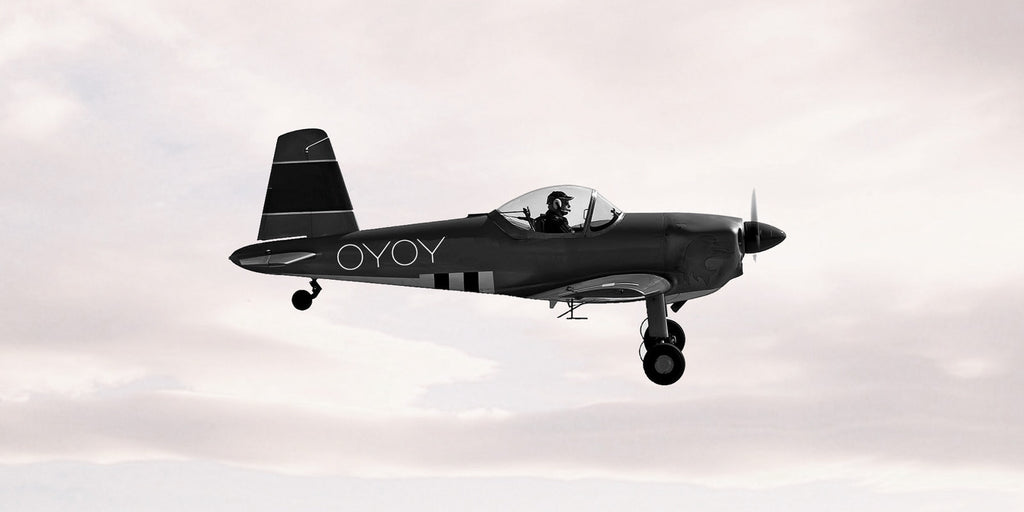 OYOY is a youthful Danish interior design company whose vision is to design functional products focusing on form, function, color and exquisite materials. The name OYOY is inspired by the letters OY, which since 1929 has been written on every Danish airplane regardless of where in the world it may be located. The letters indicate that we are a Danish company.
The company is inspired by the classic, Scandinavian style, adding undertones of simple, Japanese design and a passion for combining color and materials. The result is a unique blend of simplicity and colorful design.
The primary designer of OYOY is Lotte Fynboe, who was educated at TEKO in Herning with a specialty in interior and furniture design. Shape, graphic, color and clean materials inspires Lotte. A lot of the products are redesigns of her own childhood memories, "The simple things should have one color stroke, which should be seen and give the product edge. The things we surround us with should make us happy and give us energy."