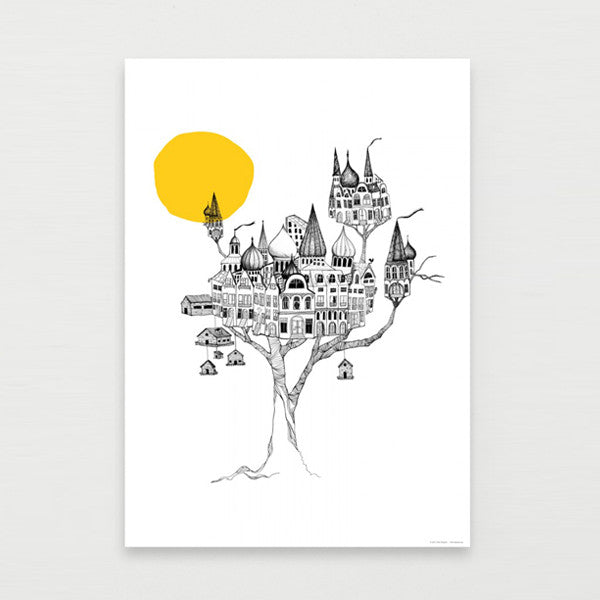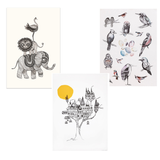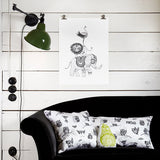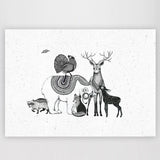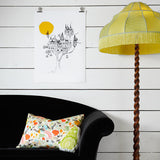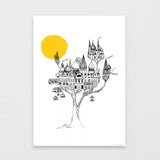 Mini Empire Posters
Swedish illustrator Jenny Von Dobein's designs are truly unique - and rife with fantasy and fun. Her illustrations are inspired by childhood imagery of treehouses and animals in far off continents. Drawn with stunning graphic detail and imaginative scenery - they spark an adult's imagination just as easily as a child's.
Details
Printed on 170 g Munken pure rough paper
Dimensions: 19.7" x 27.5" (50 x 70 cm)
About The Designer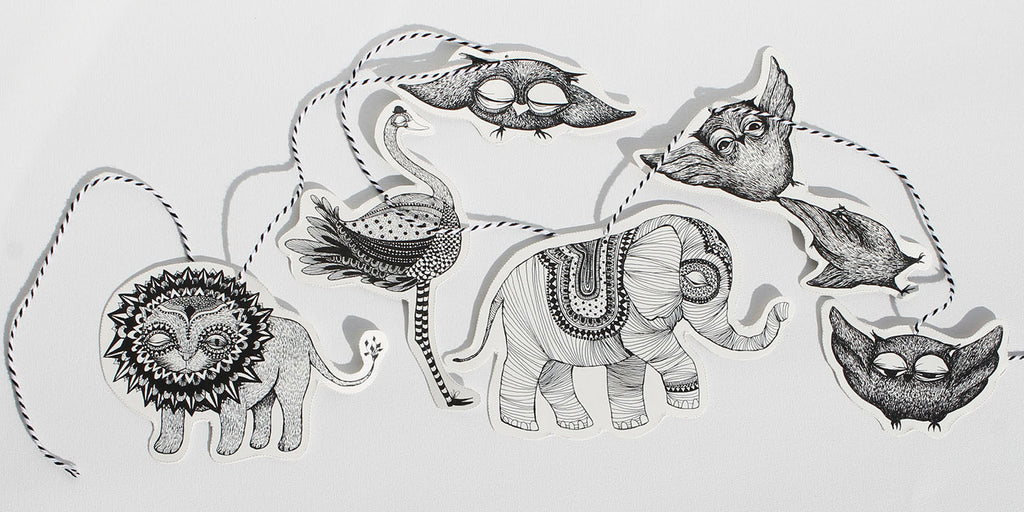 Mini Empire design is characterized by the lightness of traditional Scandinavian design, the whimsical playfulness of fairy tales and the mystery of the Northern woods. The enchanting patterns and depictions stem from the imaginary world of Jenny von Döbeln - head designer and founder.
Jenny established the small independent company in 2010.
With a background education in graphic design, Jenny has been working as an illustrator and designer since 2007. Her illustrations are distinguished by storytelling and a rich set of details, always with a touch of surrealism. She depicts characters that we can all relate to, even though they exist in their own little world - the world of Mini Empire.
Mini Empire strives to create sustainable design - whether it is through supporting local craftsmanship or in creating timeless aesthetics that outlive seasonal trends.