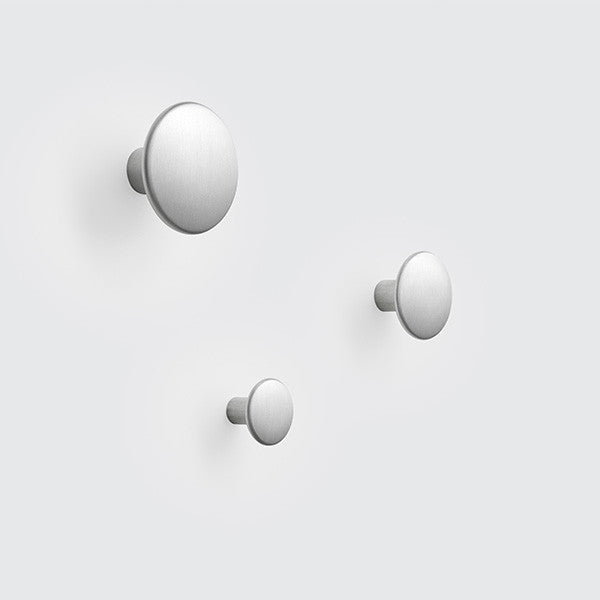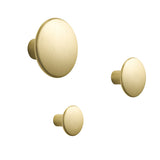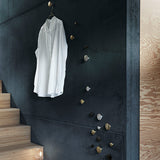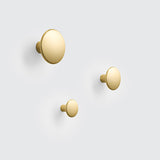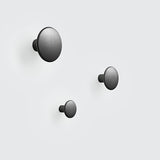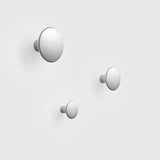 Muuto Coatrack Metal Wall Dots
A member of the DOTS collection, these brass and aluminum dots are ideal for kitchens, bathrooms, bedrooms, and hallways. Available in three various sizes, dots metal can be used for towels, clothes, drawer grips, etc., and allow you to create your own graphic pattern on the wall. Designed by Lars Tornøe.
Details
Made from solid brass, solid aluminum or stainless steel with PVD vacuum treated surface.
Dimensions:
Small - Ø 1.06"
Medium - Ø 1.53"
Large - Ø 1.96"
Care: clean with moist cloth
Sold separately
About The Designer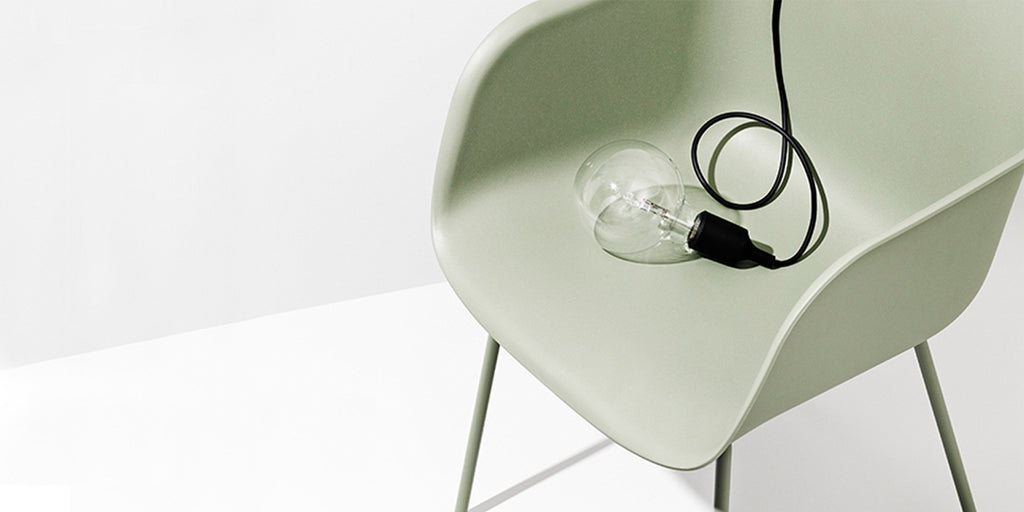 Muuto is inspired by the Finnish word muutos, meaning 'new perspective'. Muuto strives to expand the strong Scandinavian design tradition with a new and original perspective through forward-looking materials and bold thinking. Rooted in this tradition, the designs are characterized by aesthetics, functionality, craftsmanship and an honest expression.
For Muuto, the design begins with the person - they handpick talented contemporary designers and give them the freedom to express their individual story through everyday objects. They say you will know their design because it has muutos – and we agree.