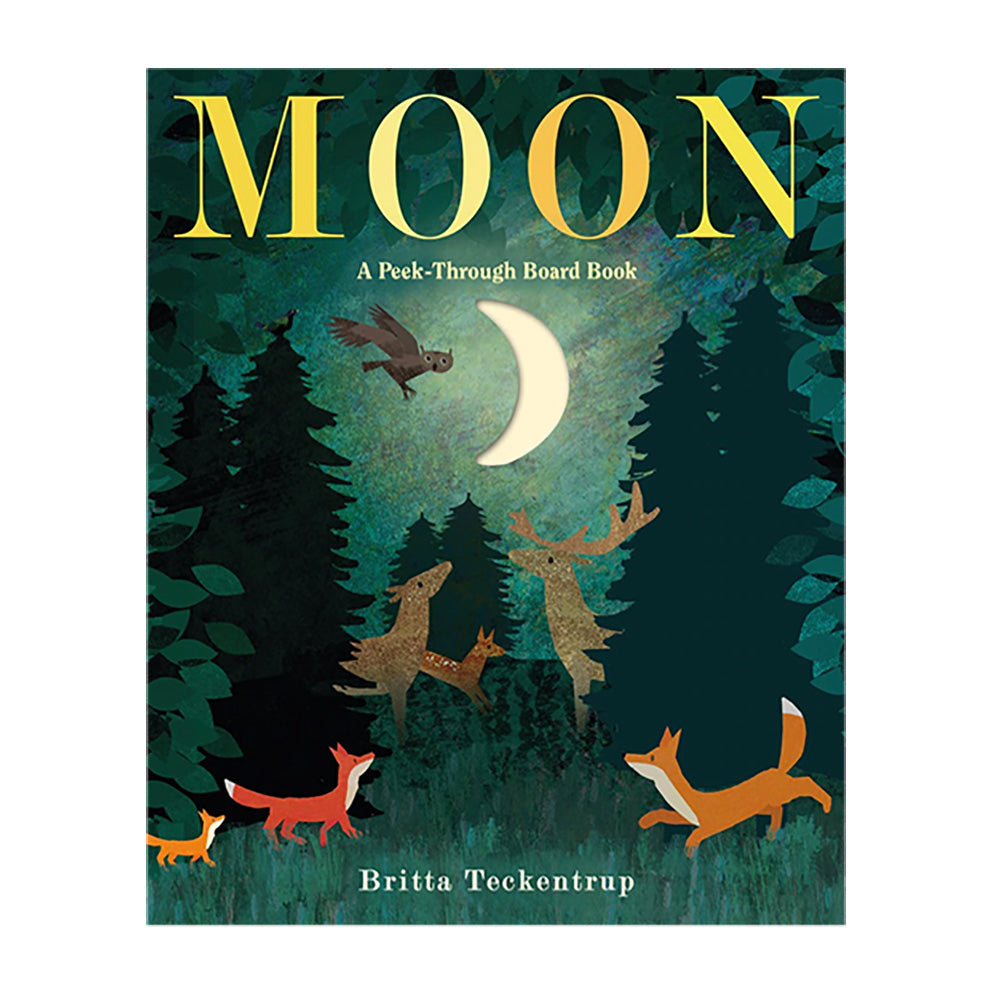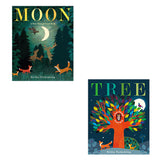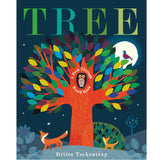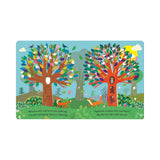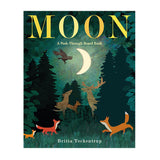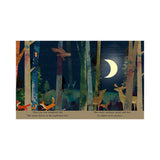 A Peek-Through Board Books by Britta Teckentrup
Tree: A peek-through board book with elaborate die-cuts on each page showing a tree and its many inhabitants throughout the four seasons.

Through a hole in the book's cover, an owl invites you inside to meet a majestic tree and all its forest inhabitants during the changing seasons. With clever die-cuts throughout, each sturdy page reveals a new set of animals playing and living in the tree—baby bears frolicking in the spring, bees buzzing around apples in the summer, squirrels storing nuts in the fall, and finally the lone owl keeping warm during the winter chill, until another year begins….

Children will love seeing a new set of animals appear as each page is turned, and along the way they'll learn about the seasons and how a forest and its inhabitants change throughout the year.
Moon: 
From the popular series that launched with Tree: A Peek-Through Picture Book comes a book with peek-through holes that show the moon's different phases with each turn of the page.

Over deserts and forests, Arctic tundra and tropical beaches, the moon shines down on creatures around the world. Children will love discovering how it changes from day to day as the lunar cycle is shown through clever peek-through holes, each revealing the moon in a different size and shape. It's the perfect light nonfiction book for young stargazers—and an ideal bedtime book, ending with a giant moon hovering over a sleepy town hunkered down for bed.
26 pages.  Board Book.  Ages 1 - 3.