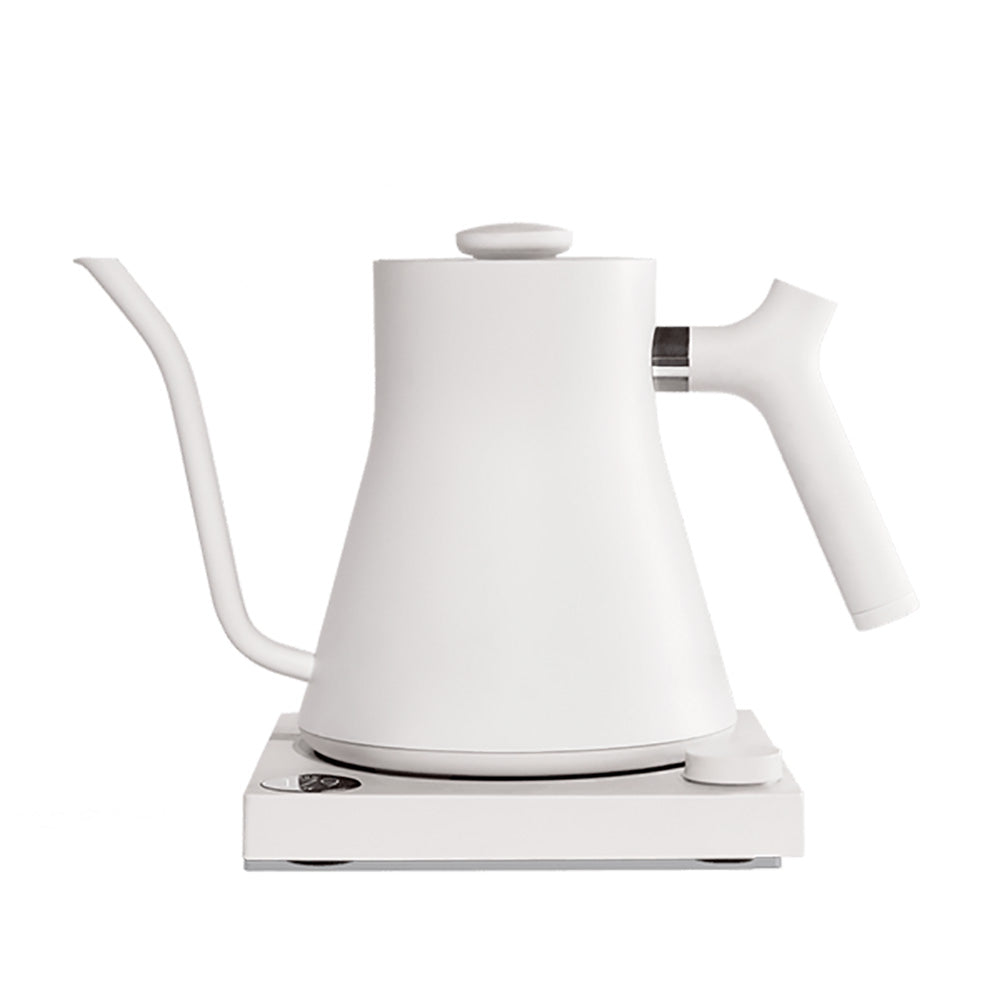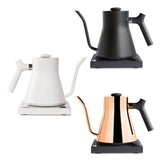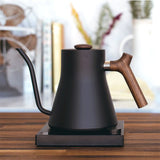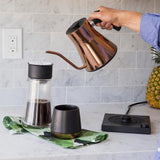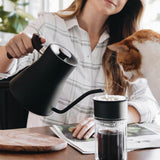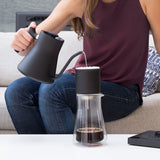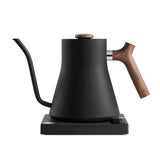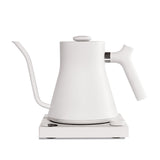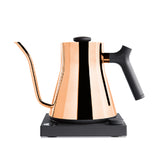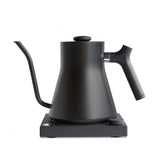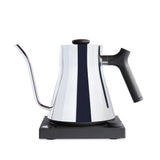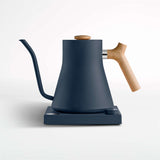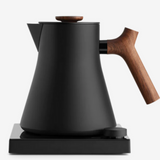 Fellow EKG Stagg Pour-Over Kettle
Variable temperature control electric kettle in a stunning, minimalist design. The pour-over, perfected. With PID controller; LCD display shows current and goal temp; HOLD option, Brew Stopwatch, Fahrenheit/Celsius Option. Meet Stagg EKG, an electric pour-over kettle that pours as good as it looks. Variable tempeerature control, 1200 watts for a quick heat time, and a world of features for ultimate control.
The red range highlights optimal brew temperature between 195 and 205 degrees fahrenheit.
Choose between Matte Black, Matte White or Mirrored Copper finish.
Materials: 301 18/8 Stainless steel body

Capacity: 1.0 Liter boiling capacity.

Cleaning: Not dishwasher safe. Wash with warm soapy water. Do not use abrasive soaps, cleansers or scouring pads.