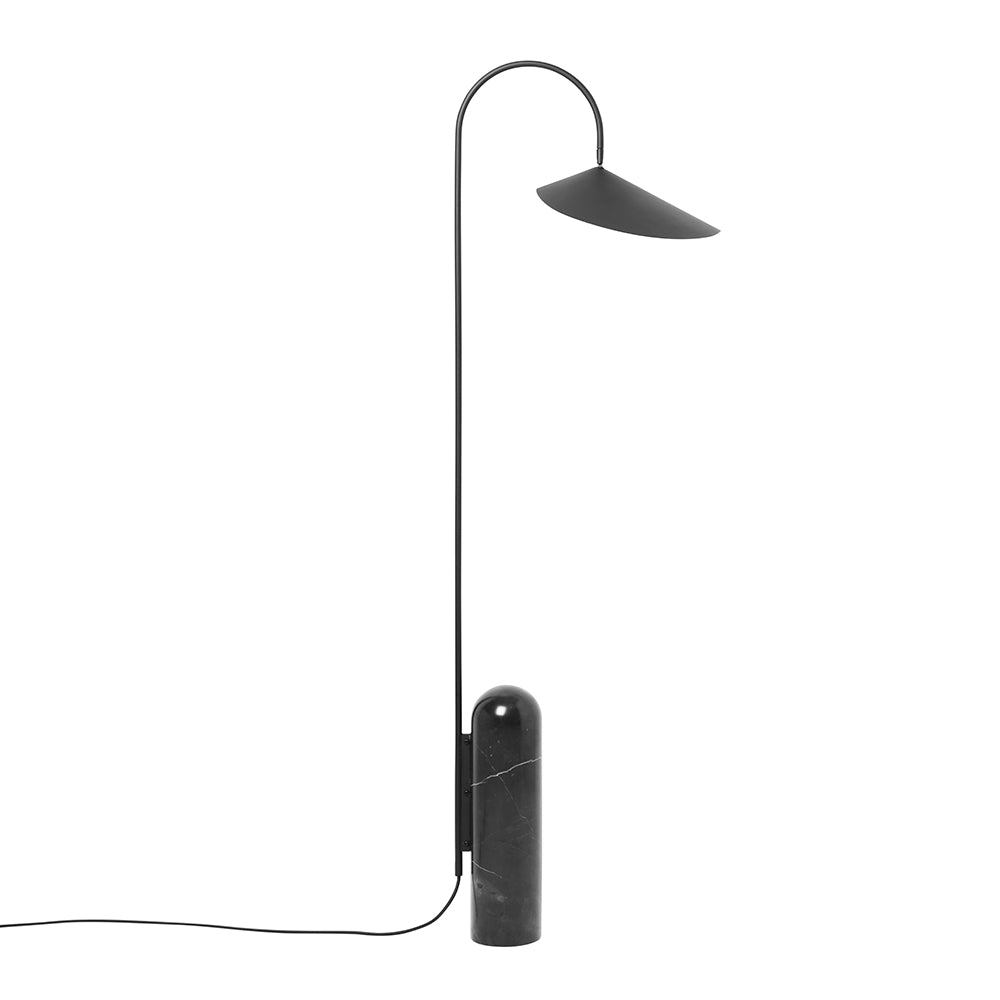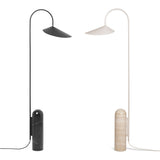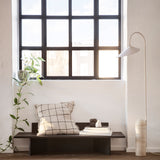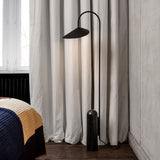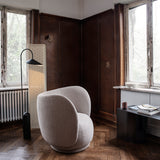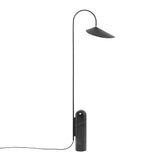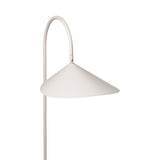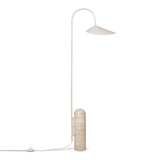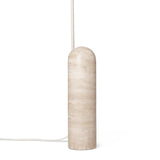 Ferm Living Arum Floor Lamp
The Arum Floor Lamp is characterized by the black solid marble base combined with the organically shaped lampshade. Achieving the perfect balance in the off-centre structure of the lamp, the black marble foot counterweighs the gentle way the lampshade is suspended from the curved metal arch in a leaf-like manner. With the matte, off-white inside of the shade, the lamp provides a soft, evenly distributed light, and the lampshade can be adjusted to ensure optimal light conditions in all situations.
Solid black marble or travertine base
Powder coated steel structure and lampshade
10" x 53.5" x 16.5"
8.5 feet fabric cord
Special order item: Please allow 8-10 weeks from time of purchase. Please contact our store for availability and lead times.
About The Designer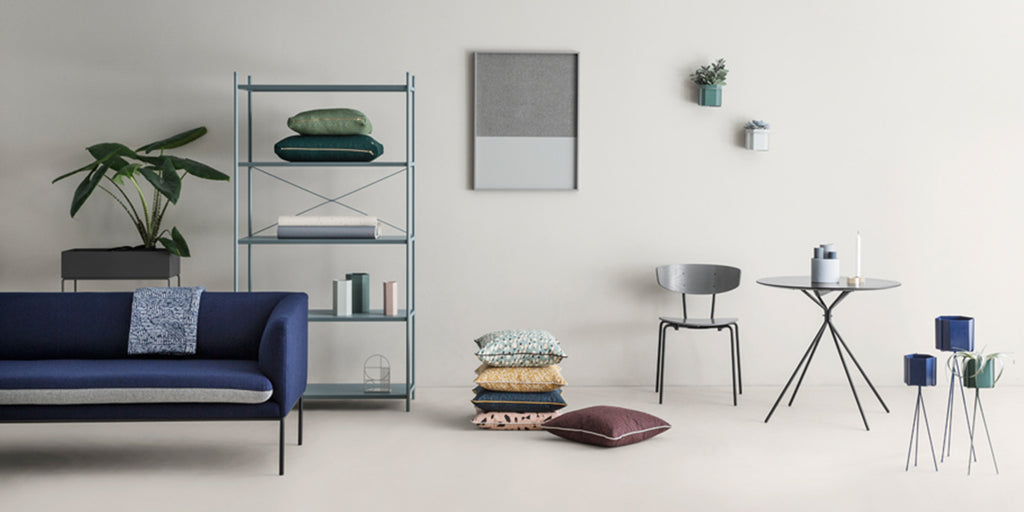 Danish brand, Ferm Living designs and manufactures a wide range of graphic lifestyle products, consisting of wallpapers, bedding, housewares and tea towels. At Ferm Living, the focal point centers on modern design made of the highest quality.
Ferm Living originated from a graphic design agency in Aarhus, Denmark, founded by Trine Andersen. Trine, now the Creative Director, has an eye for taking things like retro and vintage design and elements from nature, and reinterpreting them in a way that breathes clean, modern perspective into the designs.