Ferm Living Harvest Wall Rug - Natural
Bring an element of tactility to your space with the Harvest Wall Rug. Made entirely from natural jute, the rug hangs from a wooden bar and features a contemporary artwork which is pleasantly contrasted by the carefree expression of the fringes at the bottom. Let the Harvest Wall Rug become an integrated part of your wall art, providing your home with an organic yet modern element.
Details
Made of 80% Wool / 20% Cotton


Dimensions
W: 39.37 x H: 64.96 x D: 0.59 in


Material
100% Jute rug and beech wooden rod

About The Designer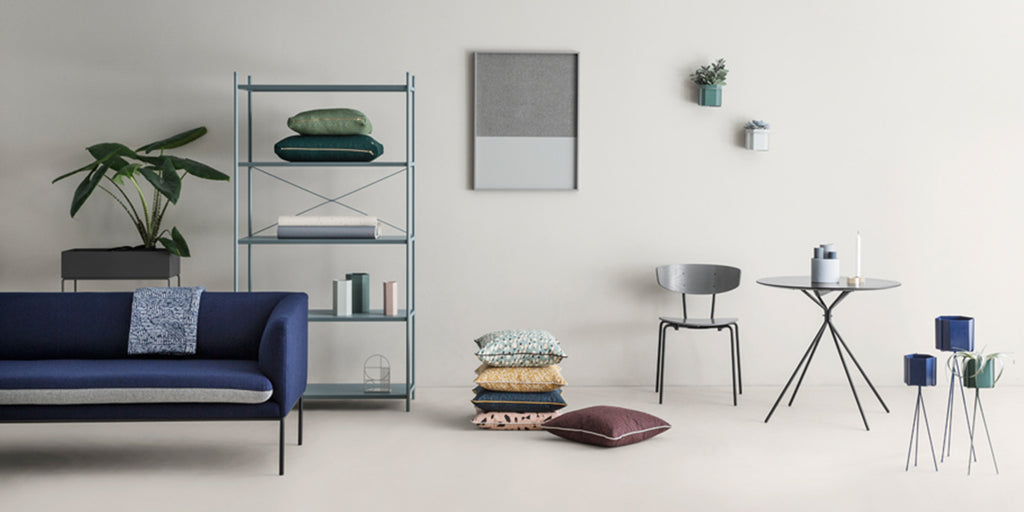 Danish brand, Ferm Living designs and manufactures a wide range of graphic lifestyle products, consisting of wallpapers, bedding, housewares and tea towels. At Ferm Living, the focal point centers on modern design made of the highest quality.
Ferm Living originated from a graphic design agency in Aarhus, Denmark, founded by Trine Andersen. Trine, now the Creative Director, has an eye for taking things like retro and vintage design and elements from nature, and reinterpreting them in a way that breathes clean, modern perspective into the designs.