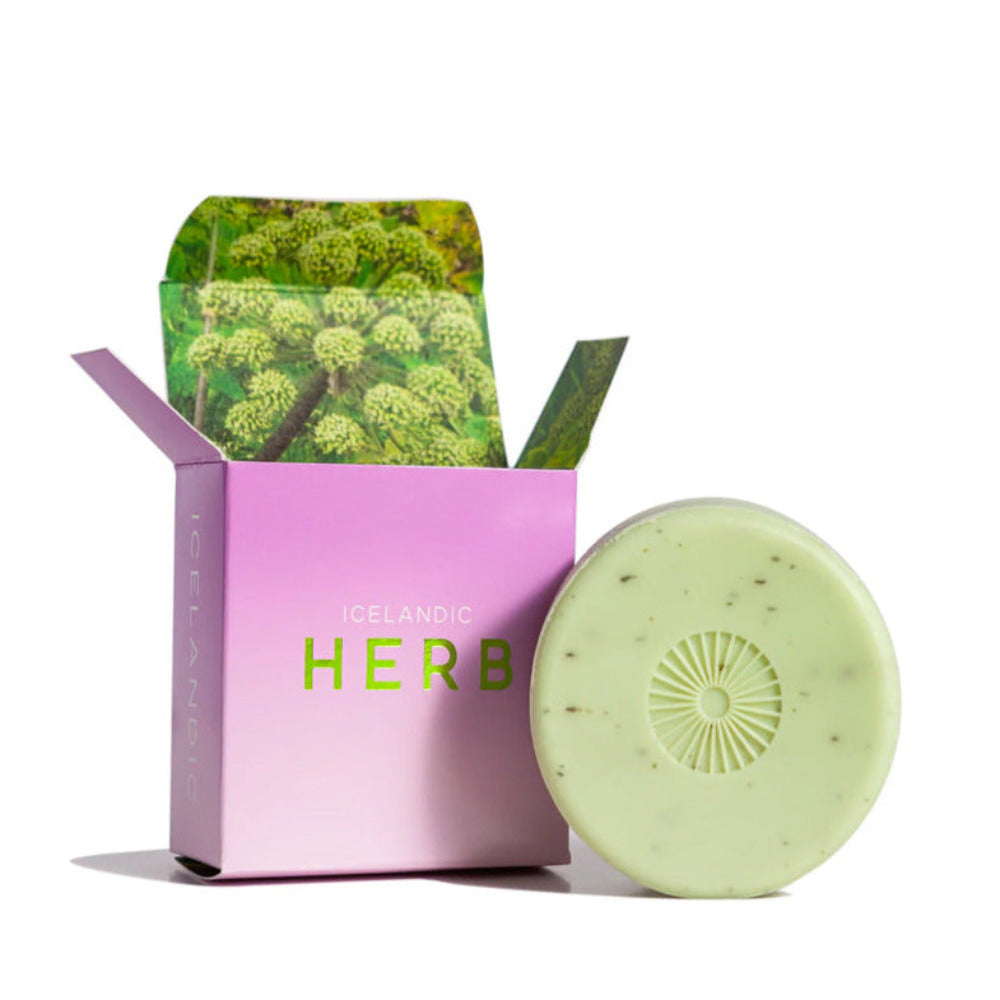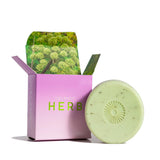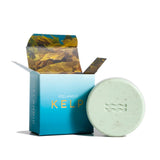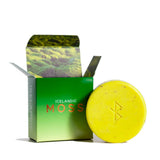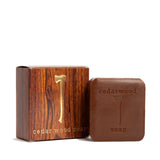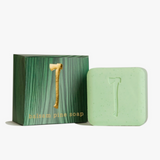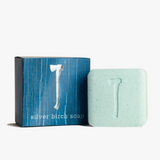 Kalastyle Halló Bar Soap
This soap bar is made with a custom, sustainable, Rainforest Alliance Certified soap base made domestically in the USA. Key ingredients are sustainable palm and coconut oils. 
Details
Angelica Herb: Made with the pressed oil and hand-harvested leaves of Iceland's native Angelica Herb, these soaps are uniquely rich with high levels of chlorophyll that keep skin soft and hydrated. A natural detoxifier, Angelica oil is abundant in antioxidants & skin-healthy enzymes. The scent has notes of matcha tea, clean greens and bright citrus. 
Ash: Made from the volcanic ash of geothermal Iceland's lava fields, the Volcanic Ash Soap is rich in antibacterial sulfur that slows down the skin's aging process by stimulating collagen production. Purifying volcanic ash is active and can help absorb dirt & toxins. This bar lathers handsomely and provides medium-level exfoliation. Detoxifying and exfoliating, this bar soap smells of smoked wood, crisp birch and dark pepper. 
Cedar: One of Kalastyle's best sellers, the Cedar Wood Soap has warm, woodsy aromas that create a comforting & uplifting experience while you shower. Extracted from the wood of the cedar tree by steam distillation, cedar wood oil has properties that help combat stress, ease tension, and improve focus. Its natural cleansing properties and anti-inflammatory agents help clear out toxins, cure blemishes, and promote balanced skin. Its oil is commonly used as a natural insect repellent.
Kelp: Icelandic Kelp grows in pure, unpolluted, nutrient-rich seawaters of geothermal Iceland. Kelp is known for its ability to absorb high amounts of sea minerals and vital antioxidants. Fortified kelp from pristine Nordic waters helps nurture the skin while providing deep moisture. Hydrating and revitalizing, this soap has an aroma of clean ocean air, earl grey tea and crisp fennel. 
Moss: Icelandic Moss is a lichen that grows abundantly on lava slopes, plains, and pristine mountainous regions of geothermal Iceland. Moss lichens naturally absorb powerful nutrients from these unpolluted environments and have been used to help soothe and protect the skin since ancient times. This soap is soothing and balancing, with notes of fresh green moss, palo santo and earthy sage. 
Balsam Pine: Experience the soothing energy of a woodland retreat with this invigorating body bar. Immerse yourself in the intoxicatingly fresh and woodsy aromas of winter pine, rich balsam, cozy clove, and crisp fir needle, transporting you to the heart of the forest. Natural exfoliators leave your skin feeling clean and rejuvenated, awakening your senses with every lather.
Silver Birch: Indulge in a refreshing mountain escape with this rejuvenating body bar, crafted with the grounding aromas of earthy vetiver, crisp juniper, energizing balsam, and peppery birch. Its natural exfoliating ingredients will leave your skin feeling freshly invigorated and cleansed, awakening your senses with every lather.