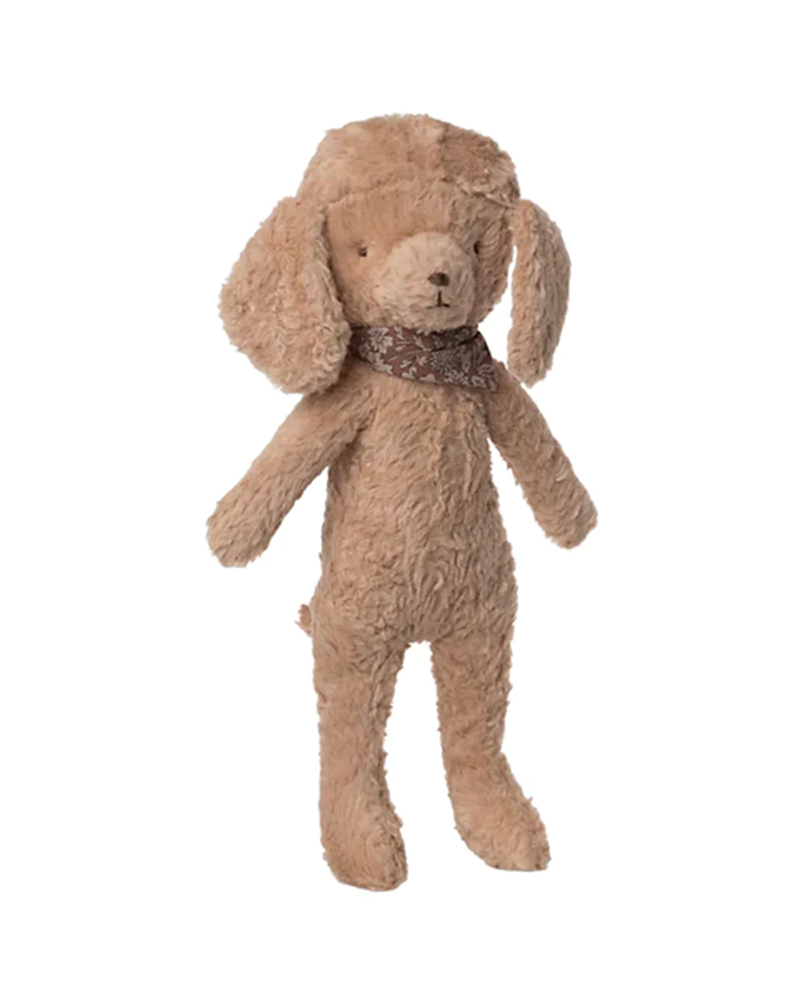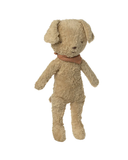 Maileg Plush Dogs
Maileg's Plush Dogs are part of Maileg's Spring 2023 Collection. If the dream about a dog is far away, it can come true now with these sweet puppies. Maileg has developed a puppy made in exclusive materials that give these dogs a beautiful vintage look and soft touch. Don't forget to add the accessories for your new best friend. Choose between the golden or the poodle.

Each Maileg toy is hand-made or hand finished. Not every toy will be the same, giving Maileg toys character and charm that plastic toys made out of a mold cannot match.

Height: 11.81 in.
Recommended age: All ages
Wash: 30 C
Material: Cotton / Viscose
About The Designer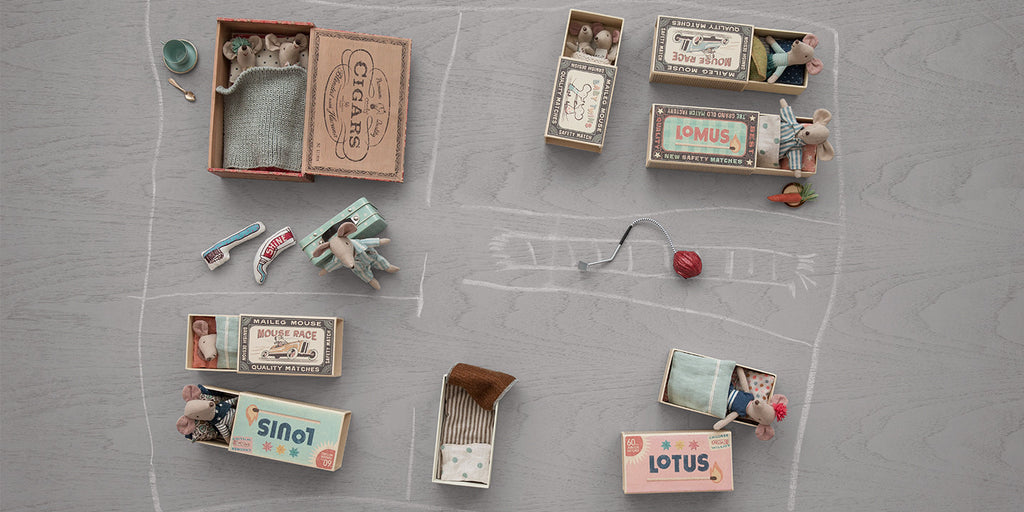 Maileg is a Danish children's design brand established in 1999 by Dorthe and Erik Mailil. Maileg designs are amusing and playful with whimsical touches of old fashioned Scandinavian and French looks. Dorthe Mailil has created all of the Maileg product line since 1999 – with her unique touch and expression. She creates toys to pass on to the next generation in hopes that these designs will inspire the creative imaginations of kids every time they play with a Maileg toy.