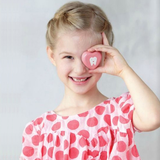 Maileg Tooth Box
As your child loose their teeth you'll need a safe place to keep them. This tooth box is the perfect size and will do just that. It has a picture of a smiling tooth on the top and the tin is in the shape of a heart. Losing a baby tooth is the ultimate sign of becoming a big kid and a big event for a kid. This adorable tin is the perfect little container for kids to put their teeth when they fall out! They can leave the tin under their pillow or in a special place in their room and then the tooth fairy can leave a little treasure for them!
Details
Material: metal tin.
Dimensions: 2" x 2" x 1"
Recommended age: 4 years+
About The Designer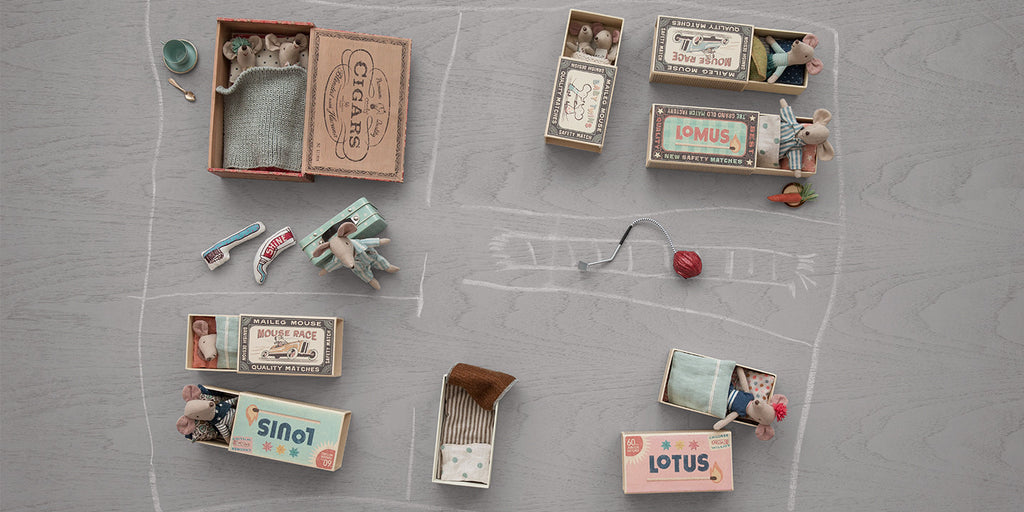 Maileg is a Danish children's design brand established in 1999 by Dorthe and Erik Mailil. Maileg designs are amusing and playful with whimsical touches of old fashioned Scandinavian and French looks. Dorthe Mailil has created all of the Maileg product line since 1999 – with her unique touch and expression. She creates toys to pass on to the next generation in hopes that these designs will inspire the creative imaginations of kids every time they play with a Maileg toy.