Audo TR Bulb Table/Wall Lamp
TR Bulb is a clever solution for modern city living, inspired by the way people are increasingly becoming urban nomads, moving between cities and countries to pursue careers and life experiences. The first collaboration between MENU and Tim Rundle, TR Bulb is designed to be taken from apartment to apartment – installed by simply screwing it into the pendant sockets hanging in ceilings all over the world, no electrical expertise required. The dimmable LED bulb, with its elegant, spherical form hides the lamp fitting, while the opal glass diffuser creates an even, harmonious glow, preventing glare.
Special order item: Please allow 2-4 weeks from time of purchase. Please contact our store for availability and lead times.
Opal Matte or Shiny Glass
Powder-coated Steel, Marble
Electrical: E26 socket, 100-130V, 60W Max
TR Bulb included

 

(6W LED)
7.9"W, 8.7"H
Cord: 78.7", US plug
The original TR bulb dims from low to bright at a fixed 2700 Kelvin color temperature. This means that the brightness begins at a low warm candle light color and can transition to a brighter warm color. The color temperature of the light is fixed, the only difference in illumination is the brightness. This bulb helps create a cozy and romantic environment for any occasion such as dinner parties, rainy stay-in evenings, or when its time to wind down and read a book.

The new Dim-To-Warm (DtW) TR Bulb turns on and brightens at 1800 Kelvin, then, once at full brightness, further "dimming" changes the color temperature from 1800 Kelvin to 2700 Kelvin. The color starts off as a very warm light and transitions to a colder soft white glow. At 1800-2000 Kelvin, the light is very warm, similar to that of a candle. This warm light is great for spaces where ambient illumination is welcomed such as dining rooms, restaurants, and cozy living spaces. From 2000 Kelvin to 2700 Kelvin, the light transitions from a warm to "cold" color temperature that still has a bit of yellow color in appearance. At 2700 Kelvin, the lighting is cold enough to use regularly at home in your living room, dining room, bedroom, or patio spaces.
About The Designer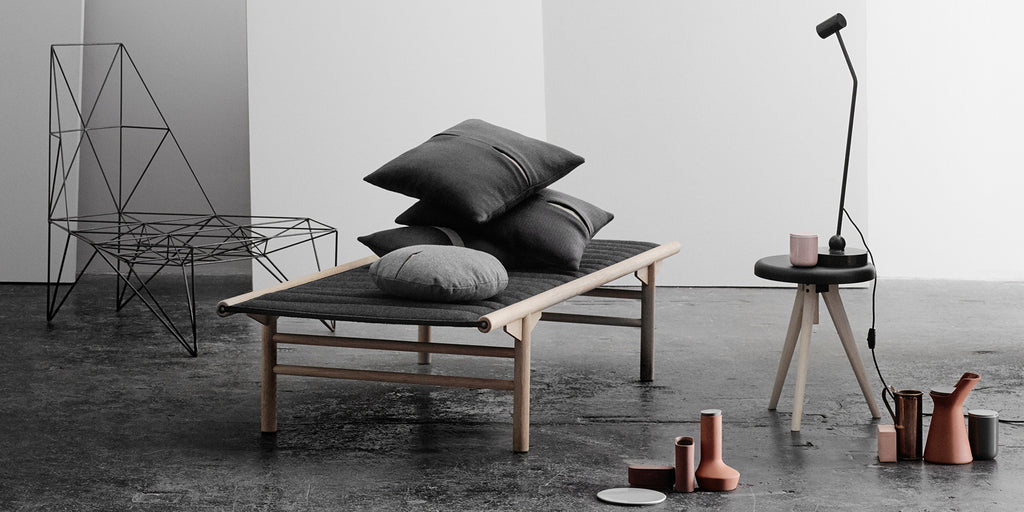 Obsessed with clever solutions for modern living, Menu strives to create timeless objects of both beauty and function. Based in Denmark, Menu works with top designers and local craftspeople the world over, to create the best modern design while preserving traditional skills.
"We want to make the world better, less complicated, a little bit nicer to wake up to." – Menu