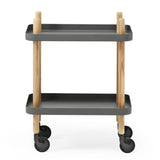 Normann Copenhagen Block Rolling Cart Table
Its function is evident; its design is refined. Block is a mobile side table that has a light and refined expression. Block is a versatile piece of furniture with many different uses in the home. It was inspired by the classic trolley table. The table has a rectangular shape and is easily moved around using one of its four handles, which are designed as natural extensions of its legs. Block has no specific direction and can be used from all four sides. This makes Block highly functional for multiple uses, including use as a side table, tea table, coffee table and bedside table.
Designer Simon Legald explains: "For me, designing is a game between craftsmanship and industry, and both elements need to come together. Block is a simplification and modernisation of the well-known tray table. It is a side table with wheels and an alternative to the traditional coffee table."
Details
Made of a lacquered steel top with ash wood.
Dimensions: H 25" x L 20" x W 13.7"
About The Designer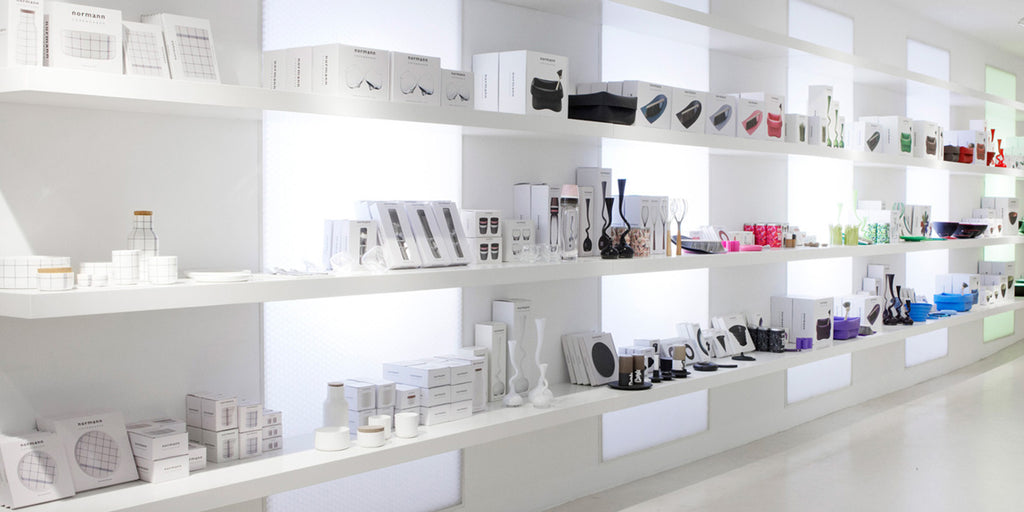 Normann Copenhagen is a Danish design firm that produces innovative and high quality design products in cooperation with world-renowned designers. The brand believes in creating original, bold and eye-catching products in a simple and contemporary design that withstands the test of time. The goal, in other words, is to challenge conventional thinking and make the ordinary extraordinary through great and innovative design. Their range consists of versatile furniture, sculptural lighting and clever accessories.