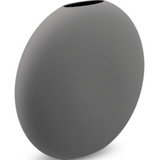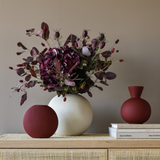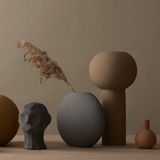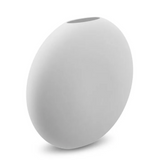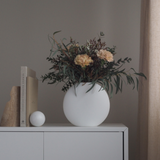 Cooee Design Pastille Vase
A stylish ceramic vase. The vase is hand made and hand painted which makes every piece unique. Each vase has a matte, soft surface ,which has become a hallmark for Cooee products. The Pastille Vase has a great slim fit for a window or a narrow shelf.
Details
Small, Berry: 5.9" × 1.6" × 5.9"
Large, Grey: 7.9" × 2.4" × 7.5"