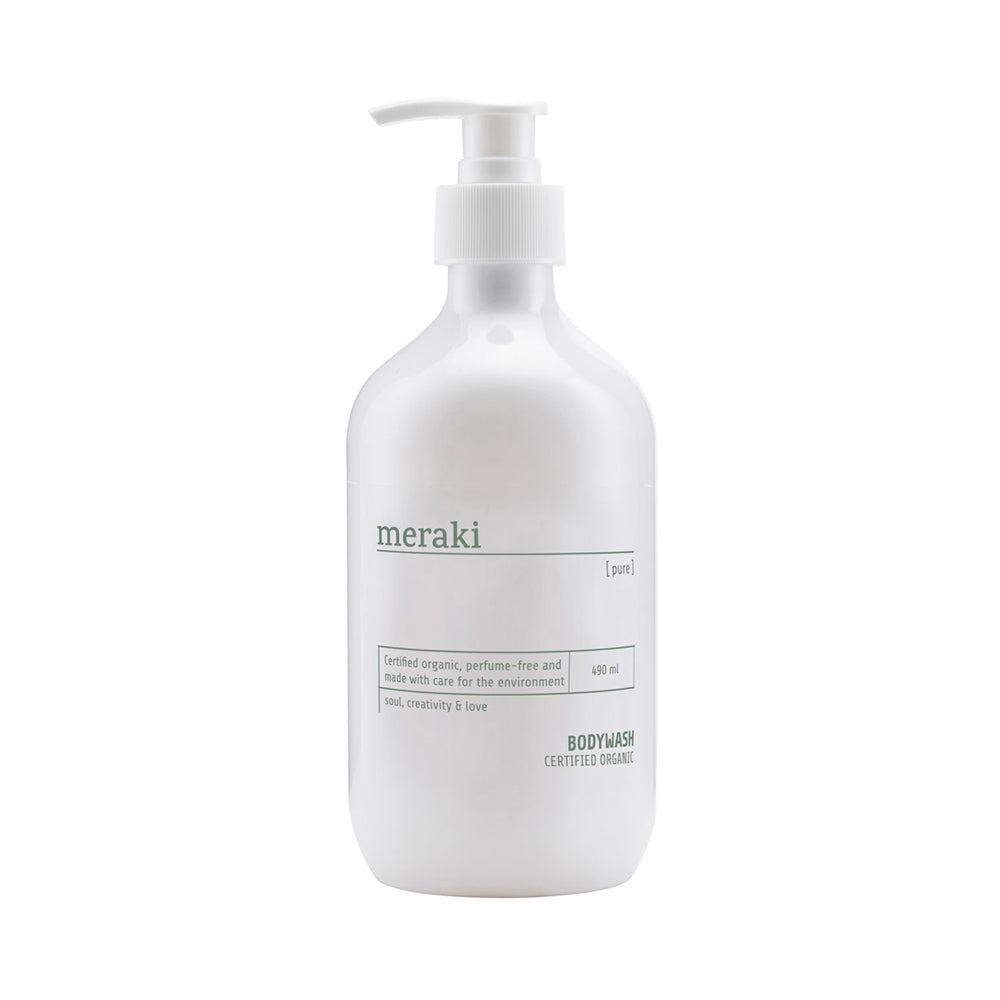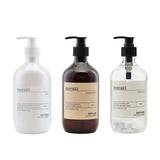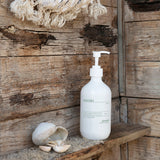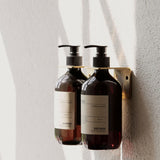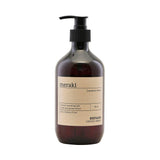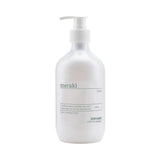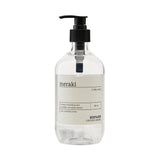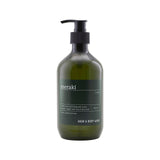 Meraki Body Wash
This body wash comes in a beautiful bottle with a pump which will add style to any shower cabinet.  Suitable for everyday use and all skin types. Pump a suitable amount to your hand and lather. Certified organic.
16.5 fl.oz/ 490 ml
Northern dawn -  Contains extracts of carrots, parsley and organic aloe vera which care and moisture the skin. Leaves the body clean and pleasant-smelling. Notes: Fresh orange, cedarwood and balsamic.
Silky mist - Contains organic aloe vera and extracts of cucumber and apples, which care and moisten the skin. Notes: White citrus blossom, different citrusy scents.
Pure - Fragrance-free body wash that nourishes and hydrates your skin. The body wash is the perfect match for a sensitive skin. The soft foam contains nourishing ingredients such as organic aloe vera, cucumber and olive leaf extract that combat dry skin. Certified by the Nordic Swan Ecolabel as well as Asthma-Allergy Denmark.
Men - This Hair and Body Wash from Meraki is developed especially for men and is both purifying and nurturing for your hair and skin. The soap combination for both body and hair will make your daily bathe routine both faster and easier.