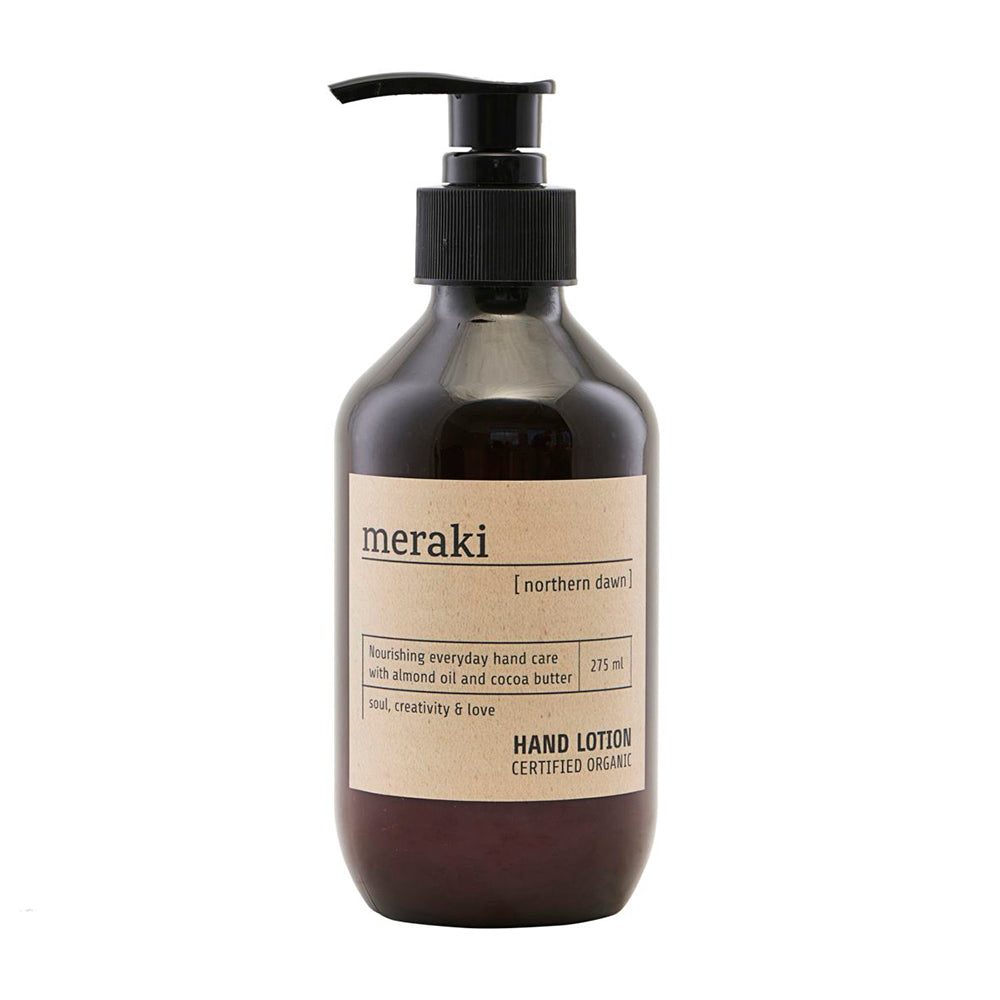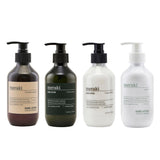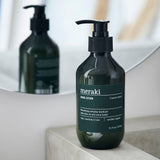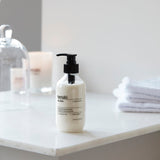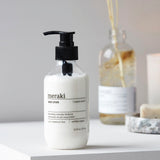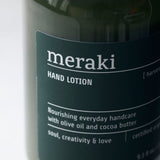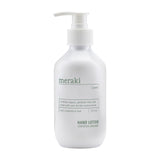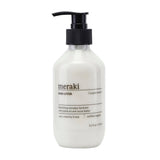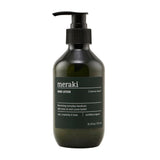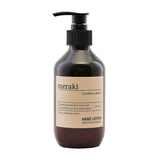 Meraki Hand Lotion
Use after washing your hands or when your hands need extra moisturizing care. Certified organic.
9.3 fl.oz/ 275 ml.
Pure - Gentle, nourishing and perfume-free everyday hand lotion. This hand lotion is perfect for a sensitive skin.  The hand lotion contains organic coconut oil, sunflower oil, cocoa butter and aloe vera that nourish and soften your hands.  Certified by the Nordic Swan Ecolabel as well as Asthma-Allergy Denmark.
Northern dawn - Contains organic aloe vera, almond oil and cocoa butter. Notes: Fresh orange, cedarwood and balsamic
Tangled woods - Has a wonderful scents of lavender, sandalwood, peppermint and thyme. Notes: Star anise, peppermint, patchouli and different woody notes.
Harvest moon - The cactus flower extract adds a fresh scent while the organic aloe vera and olive nourish and moisturize the skin.