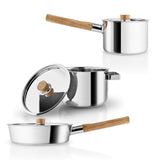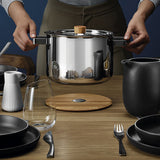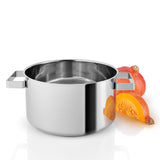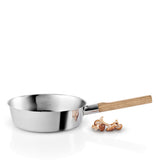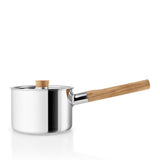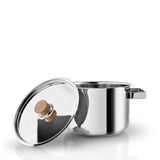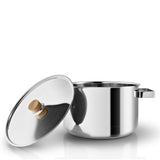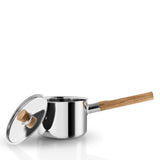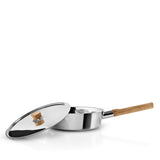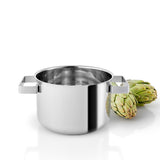 Eva Solo Nordic Kitchen Stainless Steel Cookware
In creating the Nordic kitchen cookware in stainless steel, design and function were the key priority, and the series is ideal for everyday use as well as for serving food directly at the dinner table. The basic idea behind the new Nordic kitchen stainless steel series is to achieve a true marriage of functionality and aesthetics. The materials are of the highest quality and extremely hard-wearing, and will therefore last for many years, while the oak handles and knobs add a touch of Nordic style and ensure an appealing design. 
Materials:
Stainless steel, Oak
Stove type:
Suitable for glass-ceramic, gas, electric and induction stoves
The pots with stainless steel handles are dishwasher and oven safe - lids with wooden knobs & pans with wooden handles are not.