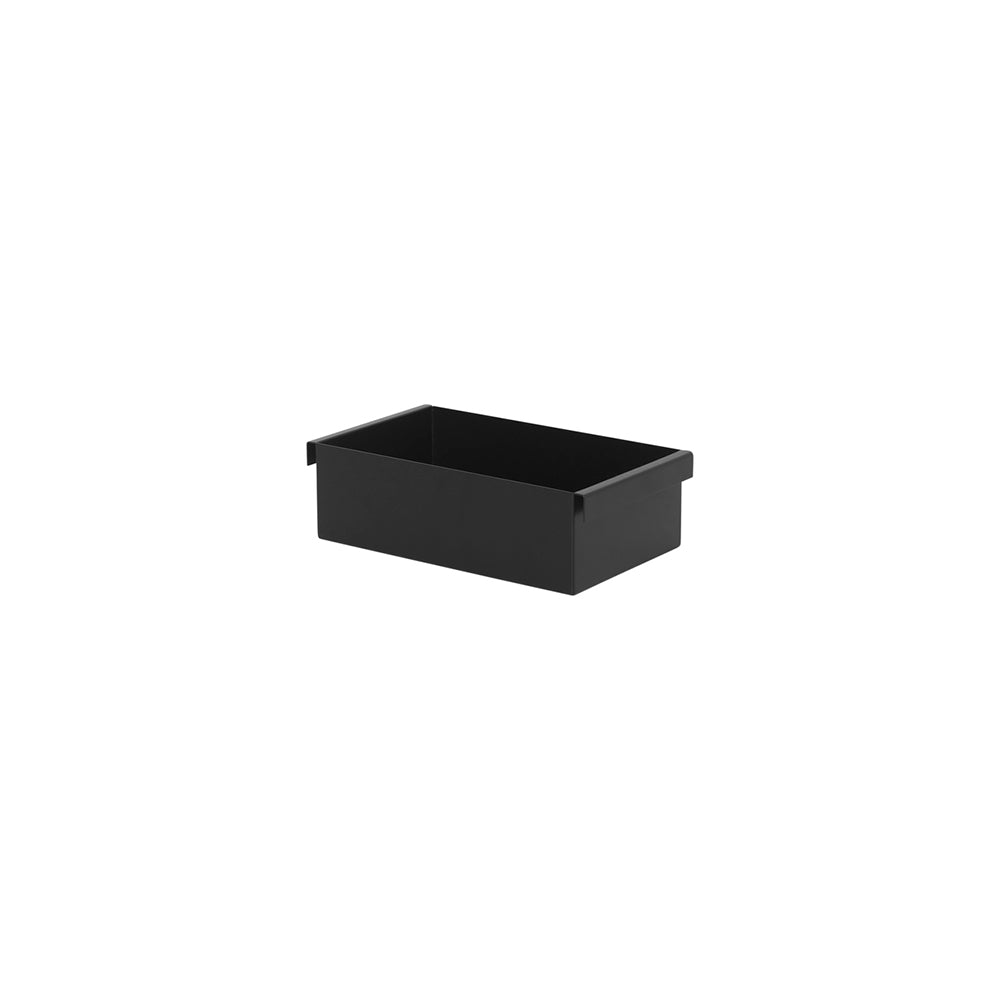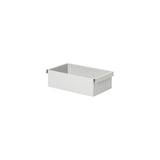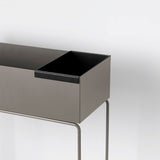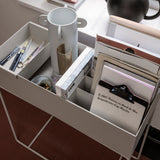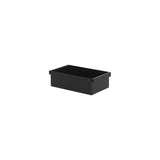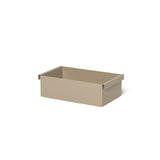 Ferm Living Plant Box Container
With a series of accessories crafted from powder-coated metal, you can turn the original Ferm Living Plant Box into a multi-functional piece with lots of styling and storage options. This container is made to hang on the edges of the Plant Box, leaving space below the container. That way you can keep order in your smaller items, while still using the rest of the Plant Box for larger things, books, or plants. Fits the original plant box.


Special order item: Please allow 2-4 weeks from time of purchase. Please contact our store for availability and lead times.
Size: W: 10.1" x H: 3" x D: 5.7"
Material: Powder coated metal
About The Designer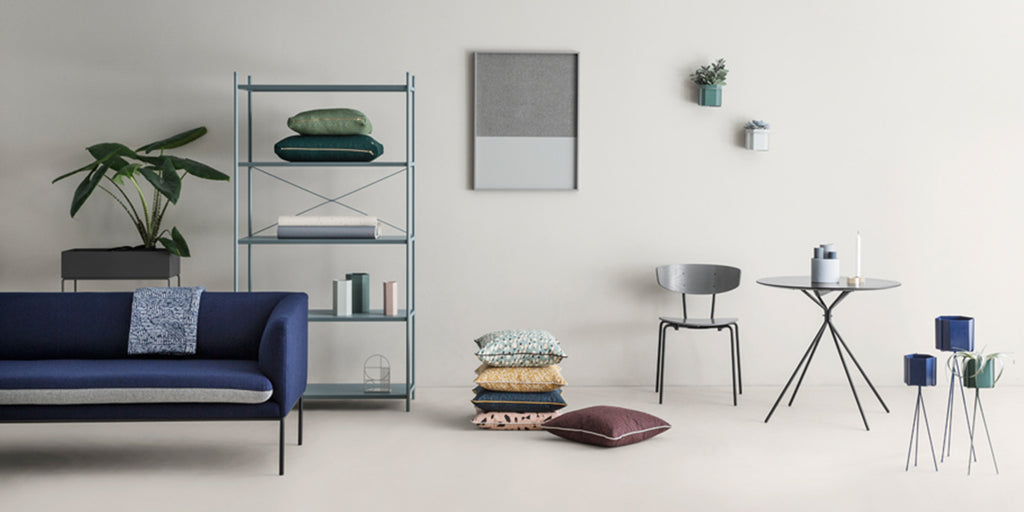 Danish brand, Ferm Living designs and manufactures a wide range of graphic lifestyle products, consisting of wallpapers, bedding, housewares and tea towels. At Ferm Living, the focal point centers on modern design made of the highest quality.
Ferm Living originated from a graphic design agency in Aarhus, Denmark, founded by Trine Andersen. Trine, now the Creative Director, has an eye for taking things like retro and vintage design and elements from nature, and reinterpreting them in a way that breathes clean, modern perspective into the designs.