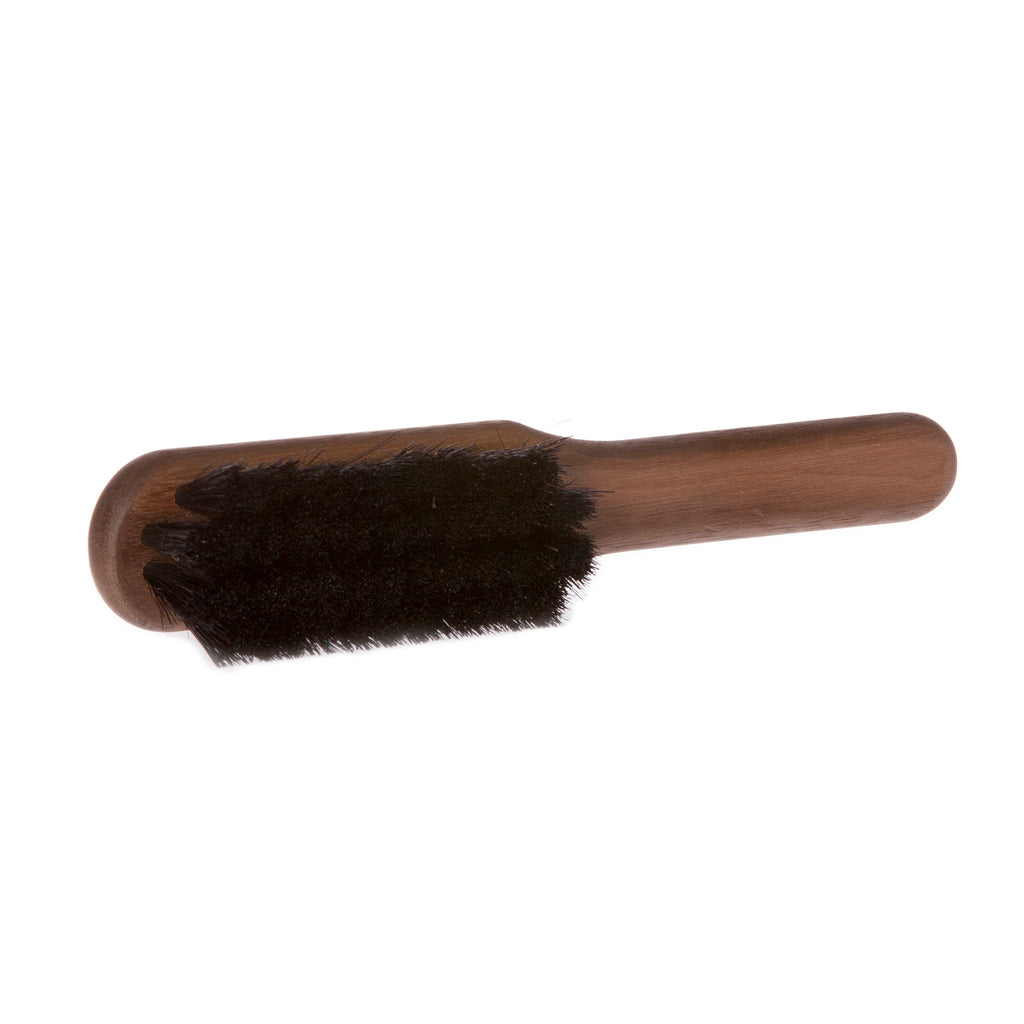 Iris Hantverk Beard Brush - Walnut
Iris Hantverk is a brand of tradition, built around the Swedish traditions of the late 19th century. Still a small company based in Stockholm, all brushes are still made by hand, using traditional technique, by five visually impaired craftsmen. With tradition in mind, all products are produced of the highest quality with simplistic Scandinavian design in mind. 
The beard brush is made of oil-treated walnut and black china bristles. The china bristles are gentle to the beard and gives it a soft and healthy look. The handle in oiled walnut makes the brush easy to grab.
Details
Made of oil-treated walnut and badger hair
Dimensions: 1.8" x 4.1" (4.5 x 10.5 cm)
About The Designer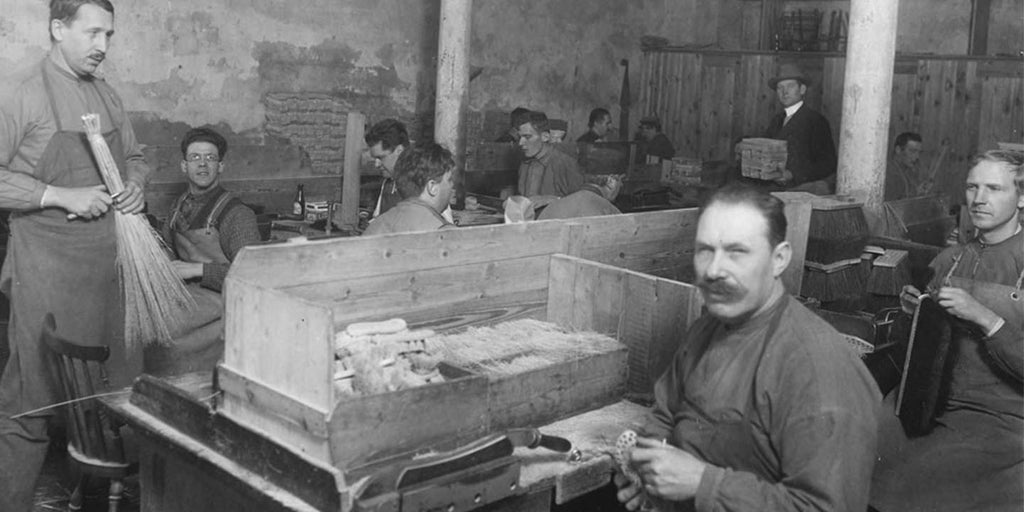 The core of the business is the brush binding manufacturing at Sandsborgsvägen, Enskede – here 5 visually impaired craftsmen from different cultures make brushes according to an old Swedish tradition. The company also works with visually impaired craftsmen in Estonia, whose craft and connection to the visually impaired movement parallel the brand.
Iris hantverk has strong ties to and share their history with the Visually impaired organization in Sweden, SRF. In November 1870, Dr. Axel Beskov took the initiative of founding the Manilla School - a workhouse for visually impaired craftsmen in Stockholm. Initially there were nine people, most of them lived at the workhouse. A large part of DBF work came to revolve around the development of support for the artisans and their ability to live off their work. In 1902 DBF, "De blindas förening", a political independent group founded by the craftsmen, decided that materials for brush binding and basket making would be purchased collectively in order to reduce prices and be sold to the visually impaired craftsmen for purchase price. In 1906, a property was purchased becoming an office and library, brush binding factory, warehouse for raw materials, sales of raw material and a shop – the beginnings of what Iris Hantverk is today.
Today, brushes are still made by hand and of mostly natural materials in Iris Hantverk's exclusive designs; forging quality, tradition and expert craftsmanship.