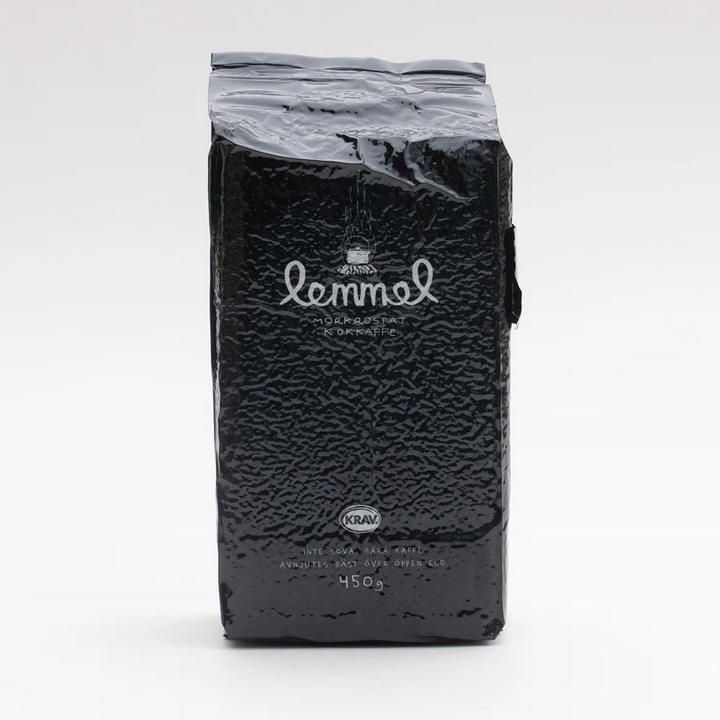 Lemmel Dark Roast Organic Coffee
Black gold, the future and the past. 100% dark roasted organic arabica coffee.

The taste is a sensation that, like the night-fog over a river, slowly puts your soul into darkness. It is the world's best kokkaffe. Don't mind the Krav-logo, it is just a confirmation that the beans have been grown and matured without artificial fertilization or chemical pesticides. Focus on the taste! 

Our organic beans are roasted from March to August and grown in Honduras, and in September to February the beans are coming from Peru. Both countries offer optimal conditions, more than 1000 meters above sea level, for the slow growing Arabica beans. The beans are grown amongst garlic and chili to keep vermin away. 
450grams