Maileg Wildlife Guide Mouse
This wildlife guide mouse is ready for a hiking trip. The guide is dressed for walking and brings a sleeping bag and a magnifying glass to explore nature. This style is dad/mum size and has magnets in the hands.
Height: 5.90 in
Material: Cotton
About The Designer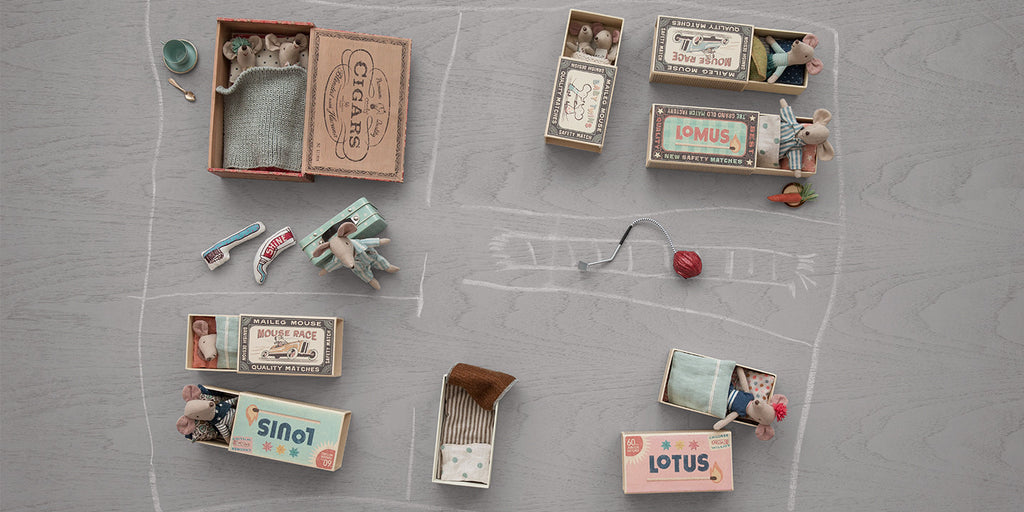 Maileg is a Danish children's design brand established in 1999 by Dorthe and Erik Mailil. Maileg designs are amusing and playful with whimsical touches of old fashioned Scandinavian and French looks. Dorthe Mailil has created all of the Maileg product line since 1999 – with her unique touch and expression. She creates toys to pass on to the next generation in hopes that these designs will inspire the creative imaginations of kids every time they play with a Maileg toy.