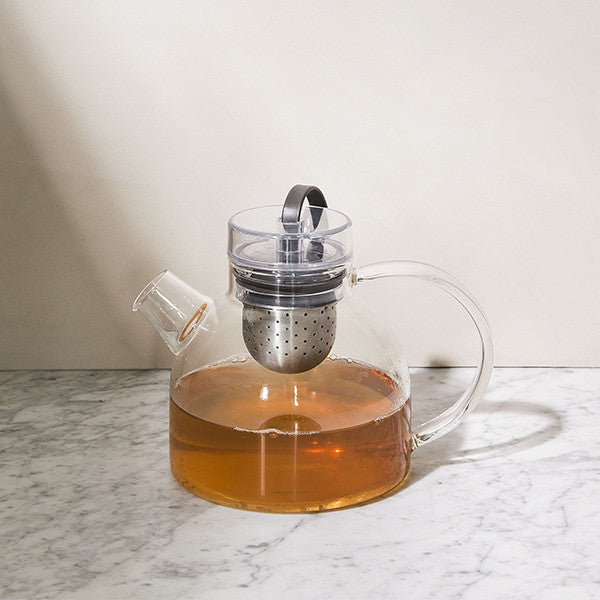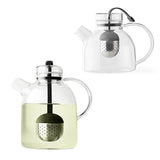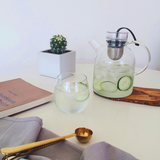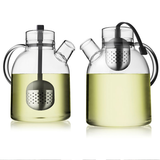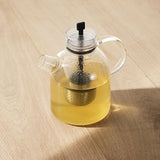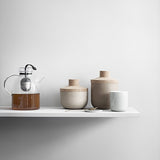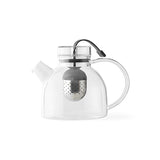 Audo Kettle Teapot
Menu's Glass Kettle Teapot by Norm Architects uniquely embraces the meeting of two traditions - Asian zen philosophy and modern Scandinavian design. A special feature is the teapot's transparency that grants a visual experience of the tea and stimulates the senses of sight, touch and smell alike. As a fine design detail the tea egg is placed in the center of the pot and is easily raised by pulling the attached silicon string when the tea is ready for serving.
Details
Matching Teapot Heater sold separately.
Designed in Denmark by Norm Architects.
Materials: Glass, Stainless Steel, Plastic, Silicone.
(Small) 25 oz: 7"W x 5.1"H
(Large) 50 oz: 7"W x 10"H


About The Designer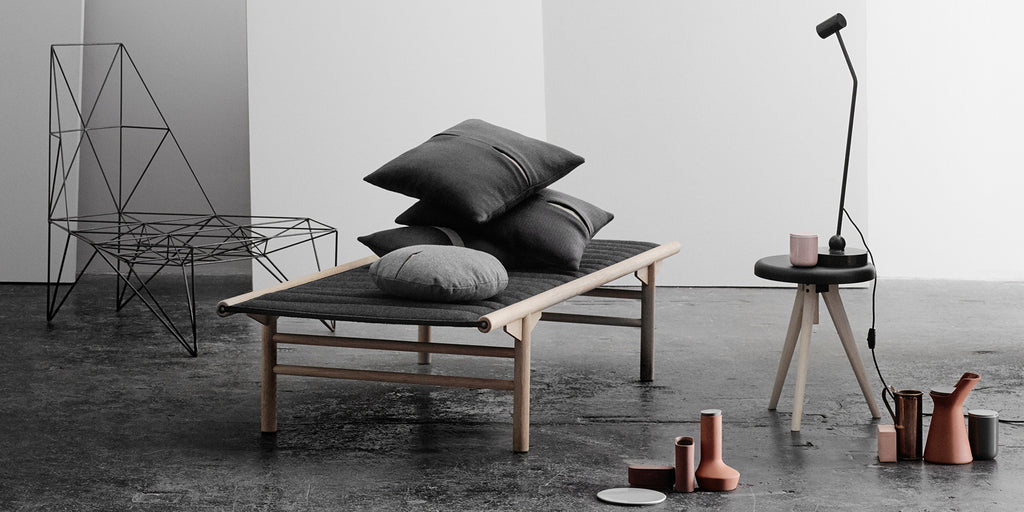 Obsessed with clever solutions for modern living, Menu strives to create timeless objects of both beauty and function. Based in Denmark, Menu works with top designers and local craftspeople the world over, to create the best modern design while preserving traditional skills.
"We want to make the world better, less complicated, a little bit nicer to wake up to." – Menu