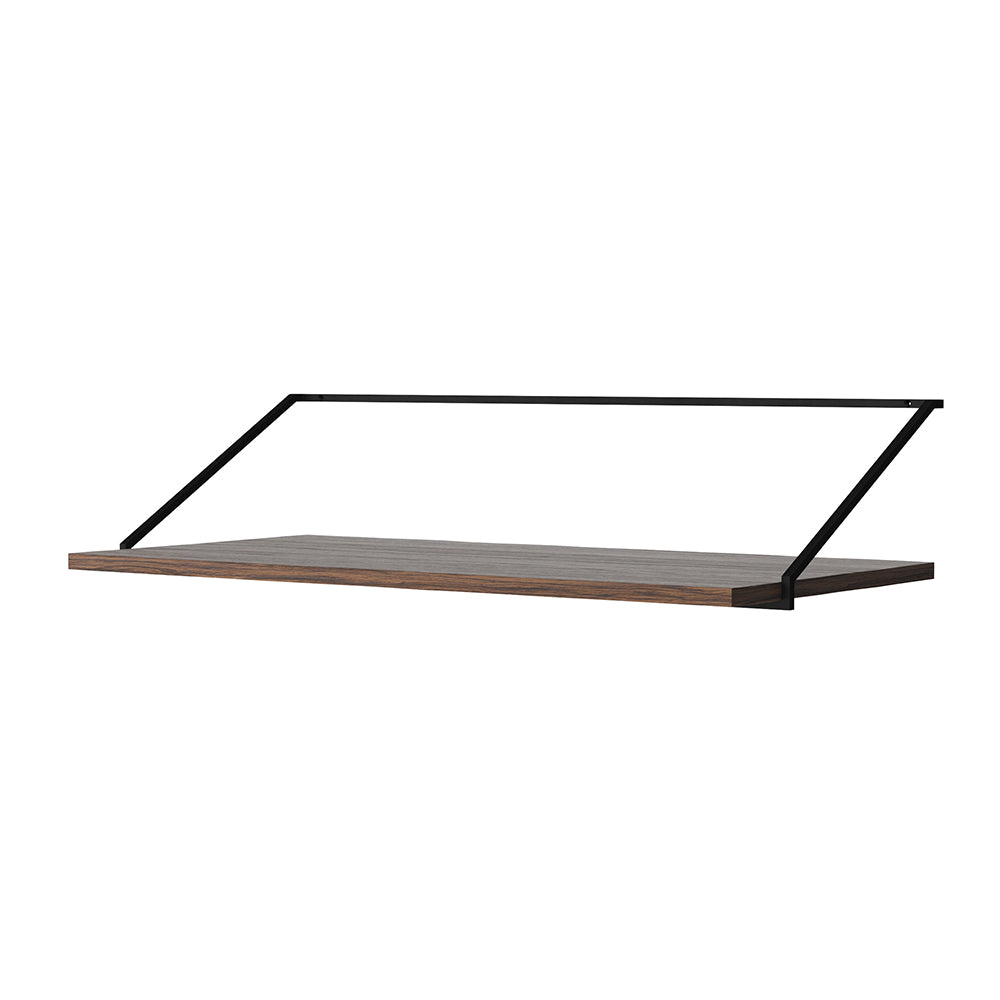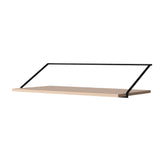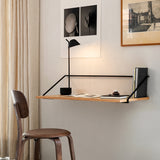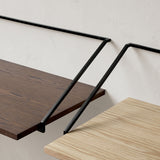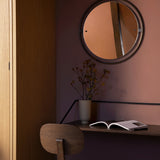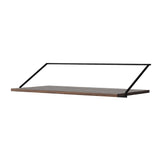 Audo Rail Desk
Audo's new Rail Desk, imagined by Japanese designer Keiji Ashizawa, explores the way in which we use space and how design elements can be adapted to serve different functions. Looking to the world of architecture, the neat, precision-made piece conveys a sense of serene practicality. With multiple functions, as a desk, counter or shelf to store books, hung at any height you choose, it lends itself to almost any setting and fits neatly into living areas as well as bedrooms where space is at a premium. The minimalist steel bracket attaches to a wall and takes its cues from the handrail of a staircase. The wooden platform, available in natural or stained oak, provides a tactile contrast to the precision metalwork.
Special order item: Please allow 2-4 weeks from time of purchase. Please contact our store for availability and lead times.
17.72"L x 36.22"W x 8.35"H

Weight: 18.7 lbs

Vertical Static Load Test (80 kg / 176 lb)
Material: Oak Veneer, MDF, Steel
About The Designer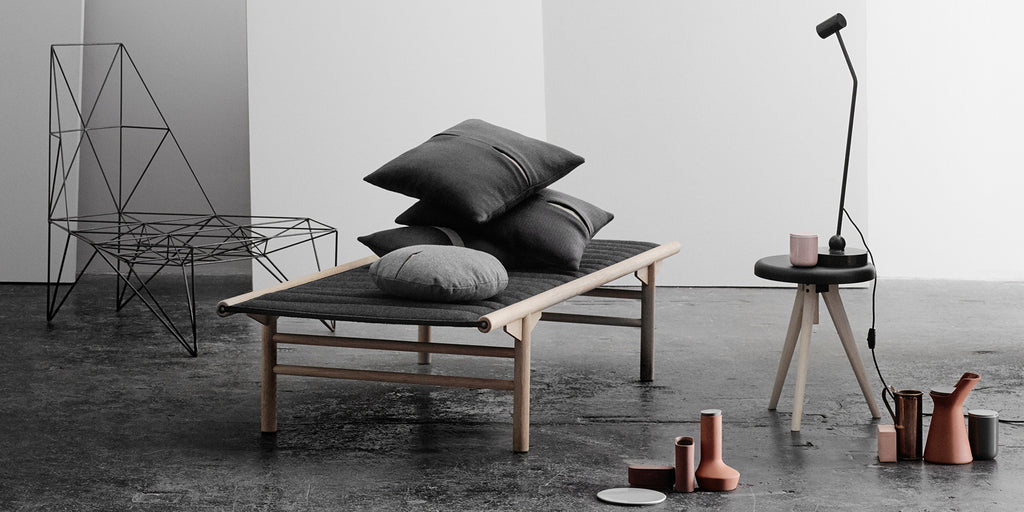 Obsessed with clever solutions for modern living, Menu strives to create timeless objects of both beauty and function. Based in Denmark, Menu works with top designers and local craftspeople the world over, to create the best modern design while preserving traditional skills.
"We want to make the world better, less complicated, a little bit nicer to wake up to." – Menu