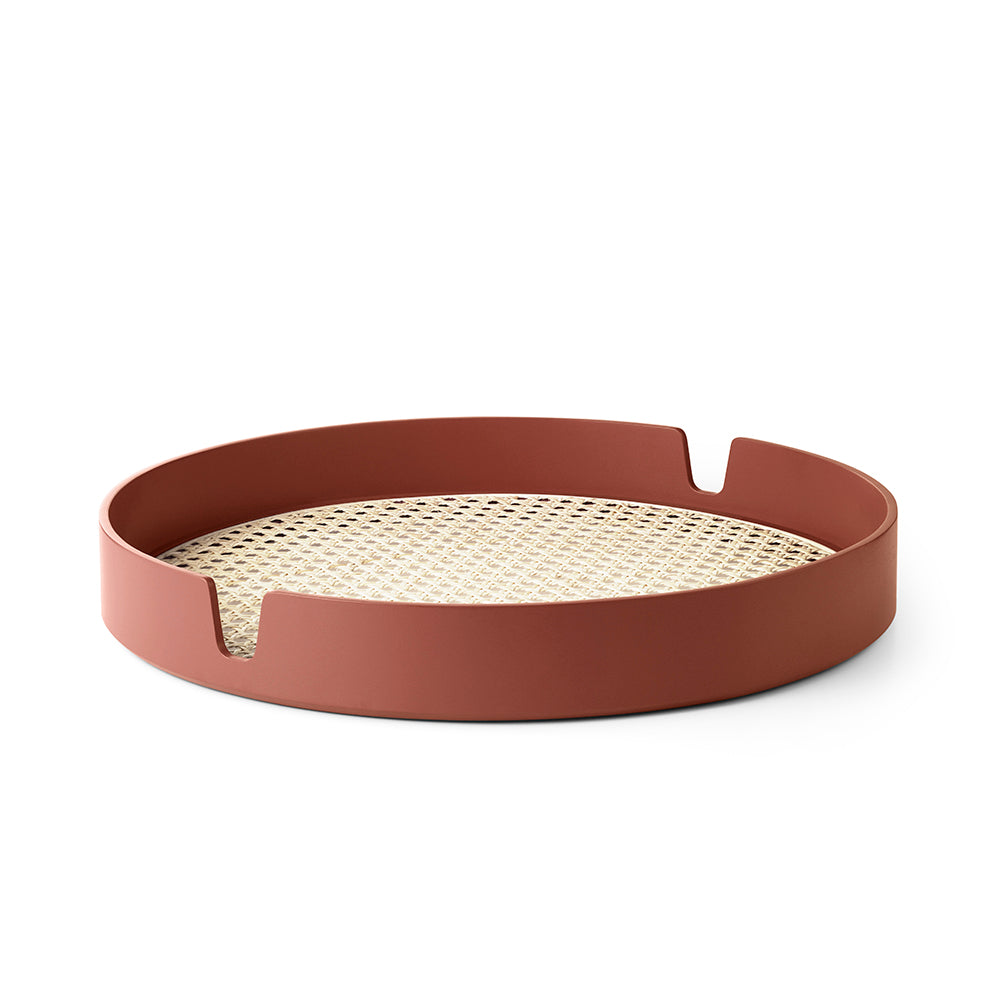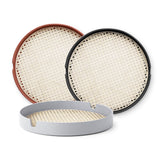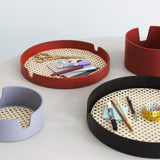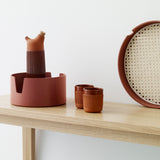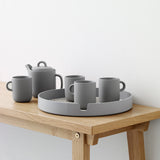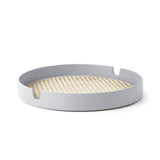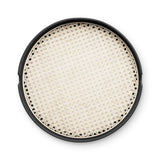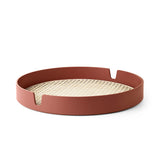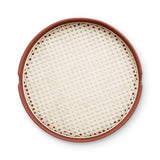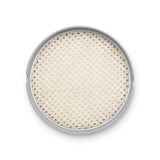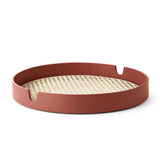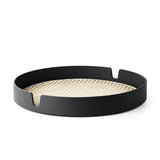 Normann Copenhagen Salon Tray
Traditional refinement meets clean, contemporary lines in this series of serving trays in French wicker. The Salon trays bring French wicker into a new context, allowing the material's strength and neat appearance to shine forth in a simple design.

In the Salon tray, the airy wicker is edged with a prominent rim in painted veneer. The rim's clean surface is broken by two symmetrical notches, which can be used to get a steady grip on the tray, while also adding form to the design. Classic materials and modern design fuse together to create a sense of edgy elegance.

Use the trays to carry drinks and snacks from the kitchen to the living room, dining room or garden, or for storage and decoration.
Material: Birch wood, Rattan weave
Available in two sizes:
- Ø 35cm / 13.7"
- Ø 40cm / 15.7"
About The Designer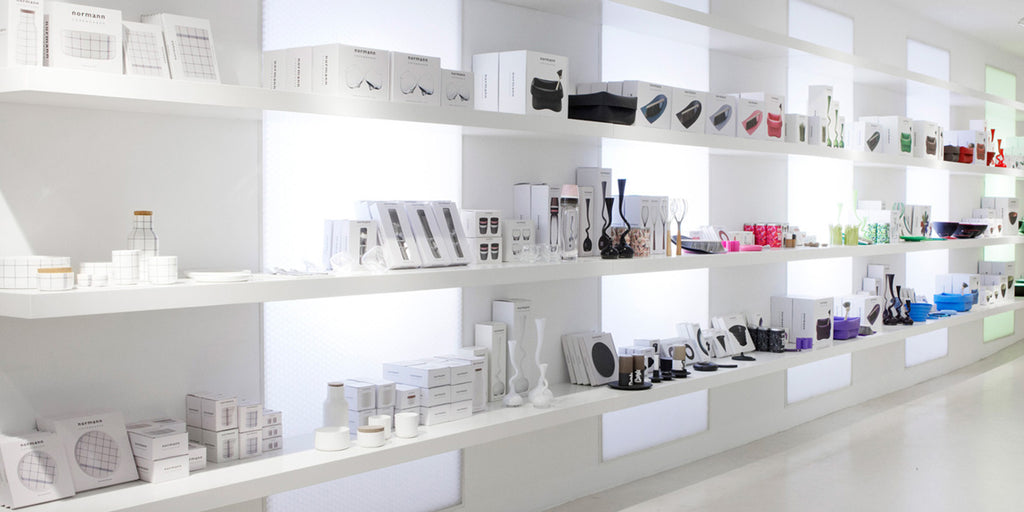 Normann Copenhagen is a Danish design firm that produces innovative and high quality design products in cooperation with world-renowned designers. The brand believes in creating original, bold and eye-catching products in a simple and contemporary design that withstands the test of time. The goal, in other words, is to challenge conventional thinking and make the ordinary extraordinary through great and innovative design. Their range consists of versatile furniture, sculptural lighting and clever accessories.