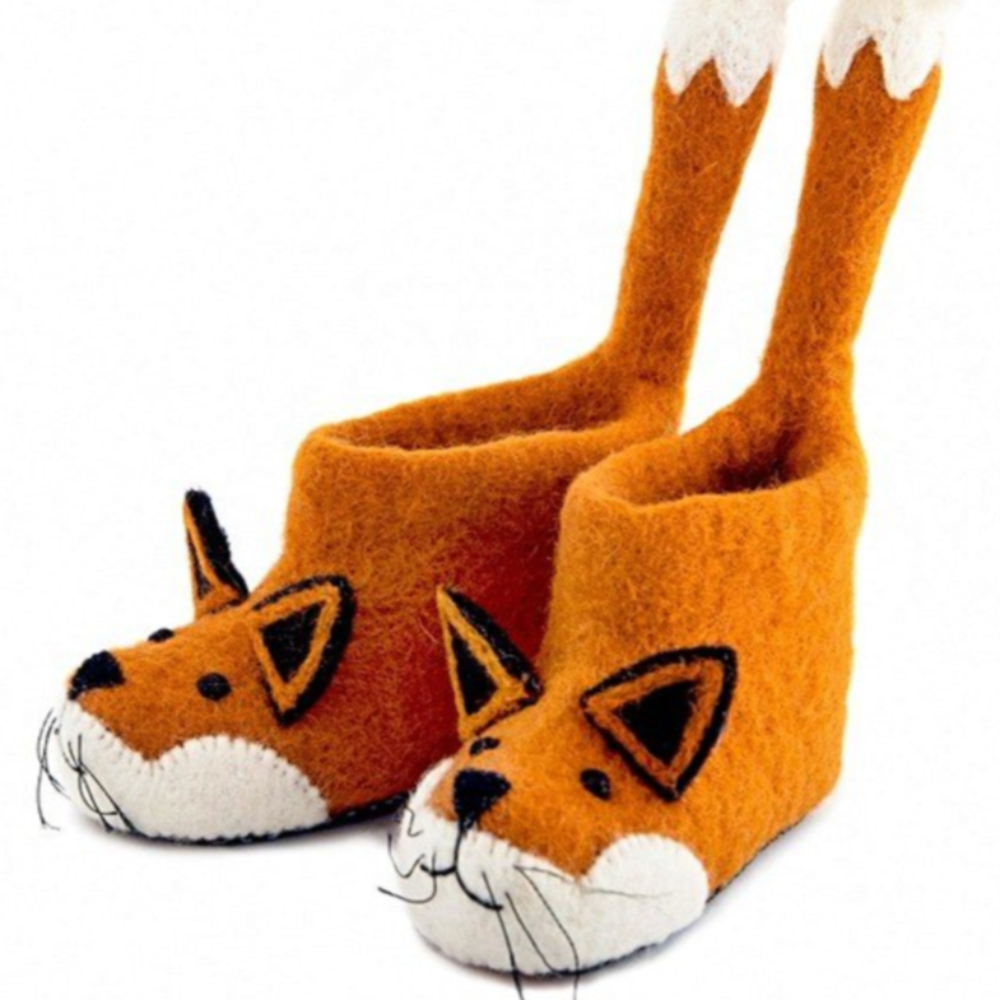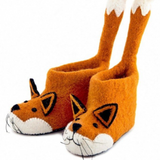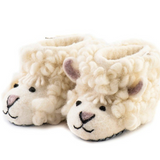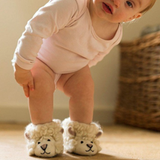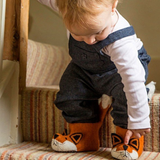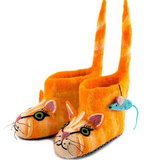 Sew Heart Woolen Slippers
Sew Heart Felt slippers are created by clever ladies who shape organic wool by hand with soap, water and a sprinkle of genius. Delicately sewn features bring the characterful animal slippers to life while cross stitched, soft suede anti-slip soles are added to finish them off and make them totally toe-tastic!
Shirley Sheep: More skippy than a new Spring lamb, these scrummy new slippers will have you jumping over farmyard fences before you can say "Ol' MacDonald had a farm"!
Finlay Fox: Finlay Fox is sure to charm your socks off with his bright orange coat and long bushy tail! Finlay is our original countryside character, just be sure to keep him away from the chickens!
Strawberry Moss: Super soft and cosy, perfect for little spring imps and elves. Fabulously fruity boots decorated with plump juicy berries and tiny beads.
Details
Material: 100% felted merino wool, suede sole
Care: Dampen a soft, clean cloth with cool water and spot clean
Sizing: 
1-2 years - UK size 4
2-3 years - UK size 8
4-5 years - UK size 10