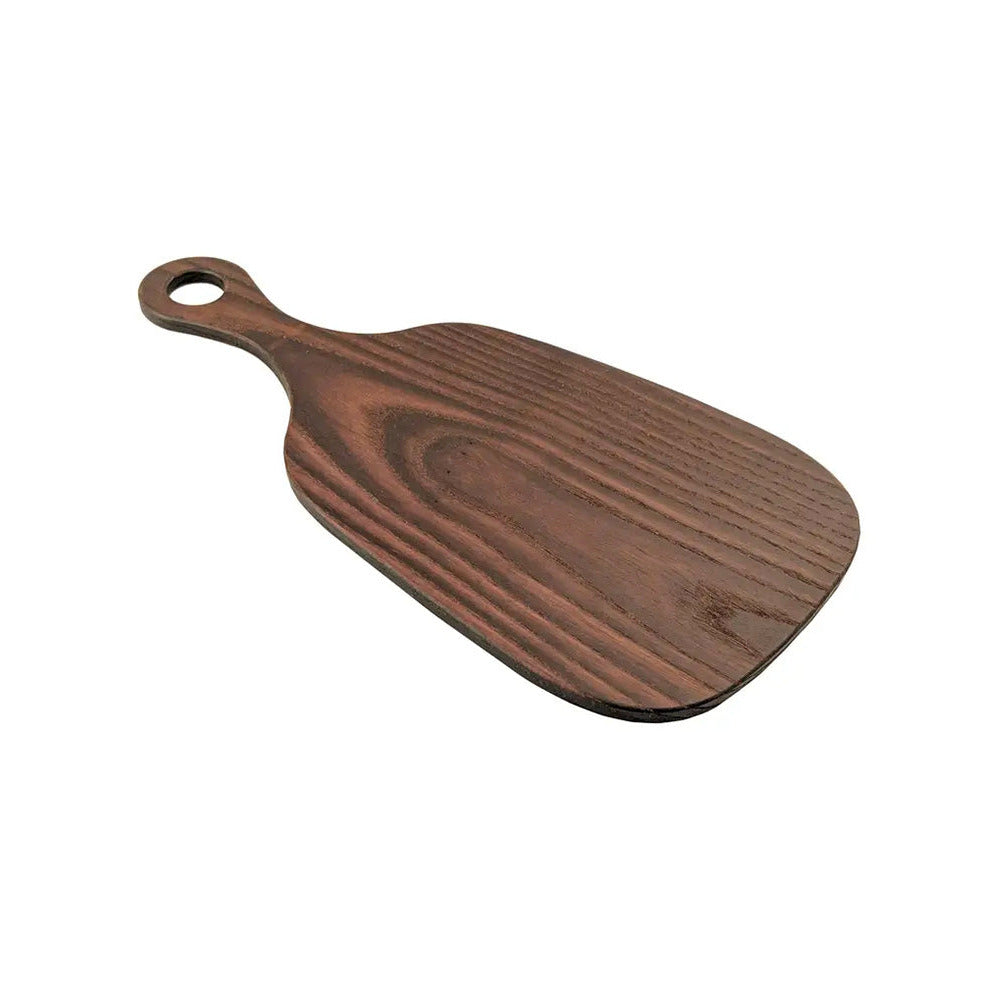 Skandinavisk Hemslojd Cutting Board with Handle


Trivet or Cutting Board of heat treaded Ash.
Thermowood is wood that has been dried under very high temperature (410 degrees Fahrenheit). Such a drying process changes the properties of the wood. The main advantages are that it becomes dimensionally stable and that it sucks very little water after the heat treatment, which gives the wood a high root resistance and withstands dishes to a greater extent than wood that has not been heated.
Hand wash in hot water only. 

Measures 5.1 x 10.6" 
About The Designer
Scandinavian Handicraft AB was founded in 1995 by Ulla Persson and Anna Linderholm under the name Crafts Boden AB. The focus was initially to promote hand-painted and customized wood products and textiles. Both Ulla and Anna are artistically talented and it was therefore natural that they painted all the products themselves in her own studio. Ulla and Anna care about the old craft traditions whilst taking responsibility for the quality, range and sales.

Besides wood and textile range, Scandinavian Handicraft AB also offers an exciting selection of placemats, trays, coasters, etc. with the inspiring motives of Anna Linderholm, Kerstin Westin and Brother Eric. 
Their close collaboration with artisans throughout the Nordic countries has resulted in their products being represented in all Nordic countries, Germany, Iceland, Belgium, France, Austria, Hungary, Australia, Spain, Italy, Japan and the United States.