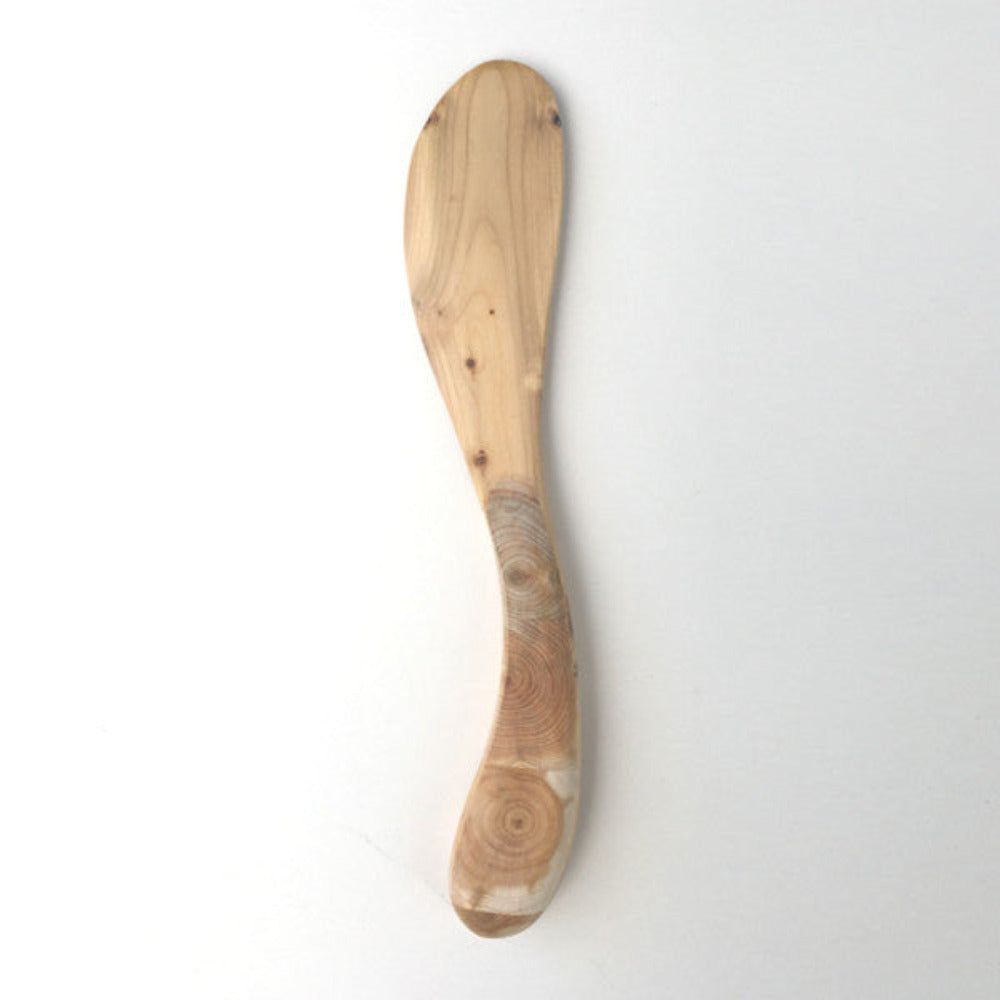 Skandinavisk Hemslojd Inlaid Wood Butter Knife
From Skandinavisk Hemslojd comes this striking addition to any table. Simple yet sleek, the hand-made Inlaid Wood Butter Knife is dimensional and well-balanced for a complimentary look with your dinnerware.
Details
Juniper wood offers antibacterial properties, will not absorb or transfer flavors or smells, and only needs to be hand washed in hot water. Each handmade juniper item will have its own unique characteristics, making each one different from the next.
Made from juniper wood
Hand wash in hot water only
Handmade in Scandinavia
About The Designer
Scandinavian Handicraft AB was founded in 1995 by Ulla Persson and Anna Linderholm under the name Crafts Boden AB. The focus was initially to promote hand-painted and customized wood products and textiles. Both Ulla and Anna are artistically talented and it was therefore natural that they painted all the products themselves in her own studio. Ulla and Anna care about the old craft traditions whilst taking responsibility for the quality, range and sales.

Besides wood and textile range, Scandinavian Handicraft AB also offers an exciting selection of placemats, trays, coasters, etc. with the inspiring motives of Anna Linderholm, Kerstin Westin and Brother Eric. 
Their close collaboration with artisans throughout the Nordic countries has resulted in their products being represented in all Nordic countries, Germany, Iceland, Belgium, France, Austria, Hungary, Australia, Spain, Italy, Japan and the United States.