Studio Arhoj Elf Glass
The Elf Glass is a colourful, unique, swirling tumbler inspired by magic elven dreams and spring flower meadows. 100% made in downtown Copenhagen studio. No two are alike.
Please note: Not suitable for hot beverages. Photos are only indicative. As each item is 100% hand made items will differ in height and color.
Approx. 8 cm wide x 8-10 cm tall +/- 375ml / 12.7 fl oz.
Made to last a lifetime, handle with care.
About The Designer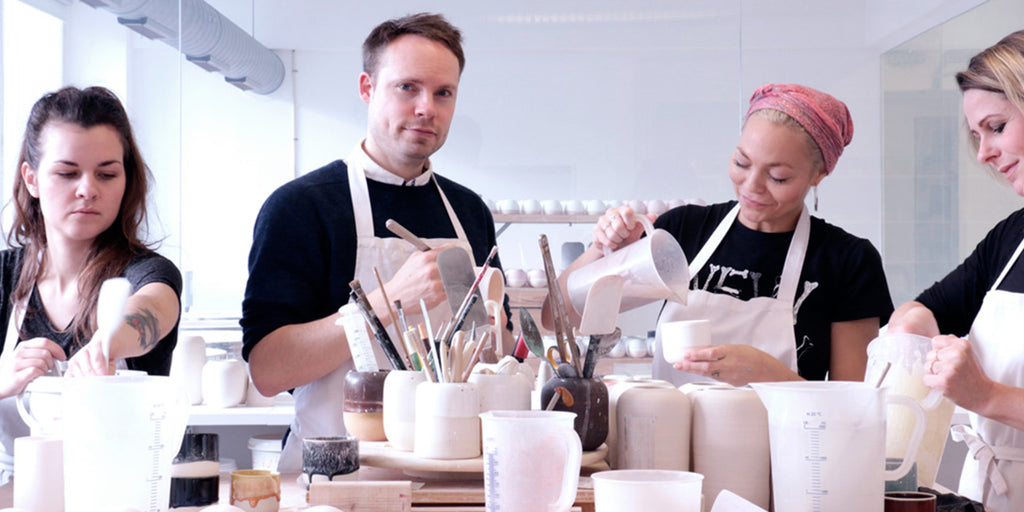 Studio Arhoj is a Danish interior and design studio lead by Anders Arhoj.
Originally founded in Tokyo in 2006, Studio Arhoj is now headquartered in the harbor of Copenhagen, Denmark, where they create unique pieces through exploring the relationship between traditional Japanese culture and Scandinavian simplicity.
Focusing more on form than function, each object is thoughtful, beautiful and truly unique.